Ana María Vivas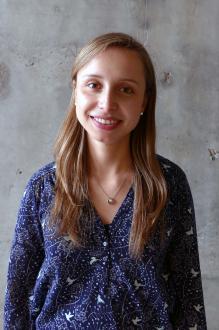 Ana María (*1991, Bogotá, Colombia) studied Architecture at the University of Los Andes (Universidad de Los Andes) with complementary studies in Administration and Management. Along with the Bachelor's thesis, she worked in a revitalization project focused on the integration of natural, historical and social components into the city center of Bogotá. She made an internship at Camilo Santamaría Arquitectura y Urbanismo where she had an opportunity to work on social housing projects and spatial planning for the resettlement of Gramalote town in Colombia. After the graduation in 2015, Ana María was engaged in two international contests regarding sustainable dwelling design (Solar Decathlon Latin America and the Caribbean) and in integral urban renovation projects (Inter-American Development Bank Urban Lab). Moreover, she has collaborated with architectural and construction firms (DSB Arquitectos, Ospinas & Cía) for the design of public schools in various Colombian cities and the supervision and coordination of construction works. Ana María is aimed at furthering her studies in strategic planning and urban development projects with sustainable and social inclusive consciousness.
Laura Maria Diaz Ospina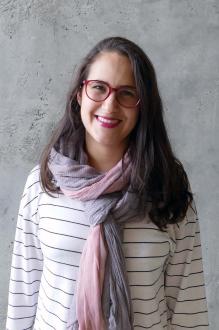 Laura is from Rionegro, Antioquia in Colombia. She graduated as a Graphic Designer at Universidad Pontificia Bolivariana (UPB). She is passionate and committed to the environment and has been volunteering in several socio-environmental NGOs as an active member in the creation and execution of projects, and, besides, as a Design Leader creating campaigns to raise awareness. The involvement with those organizations led her attended the UN Climate Change Conference COP21 in Paris. In the preceding event, COY11 (the 11th Conference of Youth), Laura was selected to present the topic "Design as an Awareness Tool". That experience encouraged her to expand knowledge in sustainability development. Later she enrolled in the Eco-Cities: Urban Metabolism and Participation for a Sustainable City course, where she conducted a community workshop aiming to promote the reuse of plastic bottles. In 2018, Laura worked as a volunteer with the Ecocity Builders organization and the United Nations Environment Program (UNEP) in the development of a sustainability plan for a vulnerable neighborhood in Medellin, Colombia. Her motivation for joining the MSc IUSD program is to get both academic and practical formation about sustainability and strategies for the cities and the citizens for restoring their relationship with nature and decrease their carbon footprint.
Ariel Pontes Vasconcelos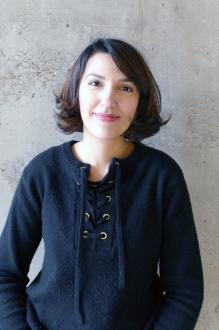 Ariel was born in Brazil and studied Architecture at the University of Fortaleza. She participated in the Brazilian Science Without Borders scholarship program in 2014 and studied abroad at the University of Melbourne, Australia for approximately one year. During the studies, she worked actively in research groups focusing on the right to the city, informal settlements and self-building sustainable practices. Ariel received her Diploma degree at the faculty of Architecture and Urban Planning with focusing mainly on "Commemorative Art" and Memory design. Aside from university she actively worked in NGOs in Brazil related to language learning, animal protection and political education.
Maria Carmela Valverde Gonzales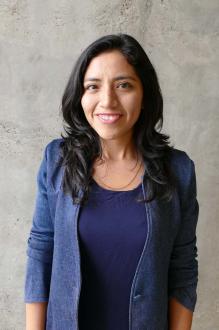 Maria (*1992, Lima, Peru) obtained her Bachelor's degree in Architecture at the Faculty of Architecture, Urban Planning and Arts of the National University of Engineering in 2014. After graduation, she worked as an Architectural Project Coordinator at a consulting and designing firm L1007 Arquitectos. While working for state developers and private clients, she enjoyed being a part of the multidisciplinary environments ensuring the development of the project on site. Simultaneously, she was involved in several volunteering projects and urban design competitions to widen the professional expertise. In 2015, her team's proposal for urban regeneration of Curundu, Panama during the BID Urban Lab Contest. In 2017, Maria further advanced her qualification on spatial planning and water management at TU Delft Summer School, developing an empirical experience in the coast of The Hague. Through volunteering in the informal settlements of Lima, she gained practical knowledge on elaborating a strategic-action approach through activities, iterations, and participatory planning. Maria is strongly interested in understanding more about development issues and upgrading informal settlements. Motivated to gain a professional understanding of urbanism to encourage further development of the home country, she joined the MSc IUSD Double Degree program.
Athina Moroglou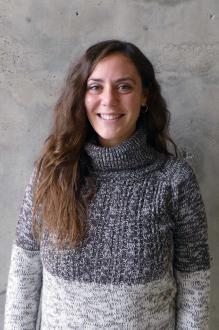 Athina (*1992, Athens, Greece) is a graduate architect from the University of Patras, Greece, since 2016. During the studies she had participated in various workshops regarding 1:1 scale landscape constructions, urban development, computational design as well as in conferences about urban history and heritage. Her Master's thesis was about an urban scale project in Athens, which focused on creating a new human-scale circulation in one of the largest avenues of the city. For two years Athina worked in an architectural studio with the main focus on conceptual design in Chinese rural areas. In 2016, she participated in the Core-relief Workshop, set up on the humanitarian field of Lesvos island refugees' camps assisted by NGOs, local authorities and organizations as well as by the private sector representatives. The workshop was focused on the design and production of the core relief, life?sustaining, items using open?source product design and additive manufacturing. This experience was the first seed towards the social awareness design processes and it became even stronger after obtaining professional experience in the context of developing countries. Athina is deeply interested in the sociopolitical factors that form the urban environments in both developed and developing countries and in the conflicts that they create, as well as the way that human social relationships can affect the living conditions and sociopolitical correlations.
Mridula Garg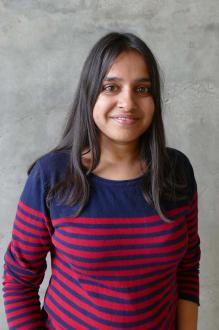 Mridula (*1992, India) completed her Bachelor's studies in Architecture at the School of Planning and Architecture, New Delhi in 2015. Her dissertation on urban graffiti in Delhi led to volunteering in the capacity of a Coordinator with one of the first large-scale street art festivals in the country. Professionally, she immersed herself with several organizations deeply committed to the urban. The underlying pulse of her quests has been to understand the lifecycle of creativity in the city. Mridula's project "Fleeting Cine-Signs of Hyderabad" created a spatiotemporal mapping of the hand-painted cinema banner industry against the setting of a transforming city. It was done at the think-tank Hyderabad Urban Lab and has been continued further through the Sahapedia-UNESCO fellowship 2017 in Amritsar. Before joining the IUSD program, Mridula was engrossed with SEEDS India on an innovation lab in Bangladesh aimed at promoting community-led solutions in the humanitarian sector. At the IUSD she looks forward to channelizing her energy on critical thinking and positioning herself effectively in the complexity of challenges that urbanism throws; also, to walk the diversified contexts that the program offers!
Azeemah Owais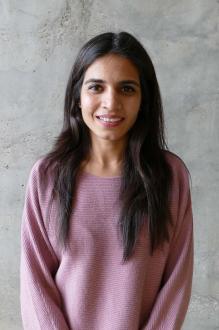 Azeemah graduated from the National College of Arts (NCA), Lahore in 2015 as an architect. After the Master's studies she joined Yasmeen Lari's architectural firm Heritage Foundation of Pakistan; where she worked on various Heritage Conservation and Humanitarian Aid projects, including: Tomb of Sultan Ibrahim at WHS, Makli for the UNESCO project Revival of Ancient Kashi (glazed tiles) in Sindh, Build Back Safer with Vernacular Methodologies, Sustainable Green Construction and also Post-disaster Rehabilitation in Northern region of Pakistan. Later in the year 2016, she gained experience in conventional architectural practice by joining a multinational bank as a Project Officer. Also, she worked for two big companies of furniture retail and manufacturing, as an Interior Designer. In 2017, Azeemah joined Marvi Mazhar's architectural association and started working as a Cultural Heritage Associate at Pakistan Chowk Community Centre (PCCC) — an old town rehabilitation project aimed at providing a space for community engagement, advancement of arts and culture as well as for the democratic and literary discourse in the Old Town of Karachi. Also, she has been a Project Lead and Supervisor of the projects Heritage Walk Karachi (HWK), Sarak Chaap (Old Town Mapping) and Ghair Sarkari Tareekh (Spoken History Project). From the IUSD program, Azeemah intends to expand her understanding of the conceptual and practical tools to develop a holistic approach towards urbane governance systems. In addition, she aims to gain broad inter-sectoral knowledge and applicable skills across three major development planning fields: Natural resource planning, physical infrastructure planning, and socio-economic development planning.
Nagla Al Khoreiby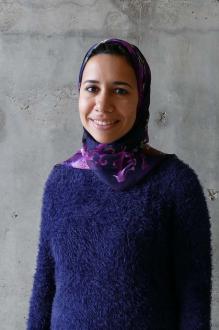 Nagla (Cairo, Egypt) graduated from Architecture Engineering School at the American University in Cairo in 2013. Her Bachelor's thesis project expressed her interest in the outdoor space beyond the walls of Architecture; 'The Urban Development of the Cairo Aqueduct' and its historical context. It was Nagla's first step towards urban and landscape development. Ever since she worked as an Urban and Landscape Architect in an engineering consultancy company (Dar Al Mimar Architects) for three years elaborating local residential and touristic projects. After, she was an employee at a multinational company (Dar Al Handasah) for one year where she worked on the strategic planning of Egypt's and Jordan's new administrative capitals. Nagla aims through the IUSD Master's program to find the missing link between practice and theory, profit and people, private and public, and to obtain the means and tools for connecting lost ties in her home country in the attempt of developing a content daily user experience.
Chinmay Damale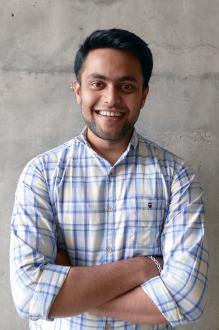 Chinmay (*1995, India) completed his Bachelor's studies in Civil Engineering at the University of Mumbai, India. For his degree project, he worked with rammed earth using the local laterite soil and improving its bonding properties and water resistance. After the graduation, he worked in "Gangotree Eco Technologies Pvt. Ltd." as a Design Engineer on various projects related to bio-energy, such as producing bio-gas from waste and producing hydrogen from Bamboo trees to use it further in electric fuel cells, etc. During his Bachelor's project and work, Chinmay developed an interest in sustainability and started exploring more about it. He volunteered at "Dharmalaya Institute for Compassionate Living" in Himachal Pradesh, India working with vernacular architecture and learning from the locals. Currently, Chinmay desires to become more aware about the challenges the developing world faces and to try his best for tackling them critically.
Naima Manfre
Naima studied Architecture at "Sapienza" University of Rome, Italy. She holds a Master's degree and has three years of professional experience as an architect. Her graduation thesis was the result of a research developed with the University of São Paulo, Brazil, on the urban development of an informal settlement, with attention to its social and environmental implications and the study of integration strategies. The analysis done for the thesis was later on used for a community-led project (Agenda São Remo) aiming at integrating residents' projects within the UN Sustainable Development Goals (SDGs). The studies have been complemented by professional experience and workshops abroad focused on participative processes and inclusive urban design. Once graduated Naima worked in Italy for two years exploring how valuable innovative methods and tools and integrative processes can be to low-cost and bottom-up projects. In-between the Italian practice she worked in Brazil at the Atelier Metropolitano-Jorge Jaureguì office in Rio de Janeiro. During these last years, Naima focused on an inclusive approach to architecture, borderline among urbanism, technology, and sociology. She has always been intrigued by cities, as stories and containers of human experiences. The will to understand them better and learn how to plan them led Naima to join the IUSD program.
Gaytri Chandramouleeswaran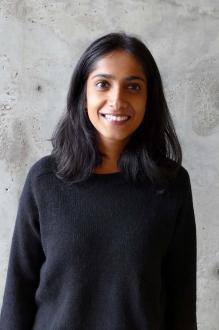 Gaytri is an Architecture graduate from Centre for Environmental Planning and Technology (CEPT), Ahmedabad. Having being raised in three different parts of India, her deepest interest was always in languages, narratives, and stories. Her graduation project during the Bachelor's studies was, therefore, an Institute of Language and Orality, where an interdisciplinary approach to education was emphasized. As part of the Sabarmati Ashram fellowship, Gaytri retraced the history of Sabarmati Ashram through collective memories (written, drawn and oral) in order to build a physical architectural model of the Ashram at the time of its conception in 1917. During her semester at Bezalel Academy of Arts and Design in Jerusalem, the project she worked on required her to build in the politically delicate area of East Jerusalem. This semester sparked Gaytri's curiosity about social conflicts, the narrative of a place, different communities and how they tie together. She also became very interested in how the "new" fits in with the "old". She then went on to teach and conduct several workshops related to "the workings of a city". Before joining the IUSD, she was working on retrofitting a traditional house in a small town in Kerala, India. In the MSc IUSD program, Gaytri hopes to be able to navigate planning processes with an understanding of the environment, minimal use of resources, and by learning from other professions and cultures.
Pamela Gil Salas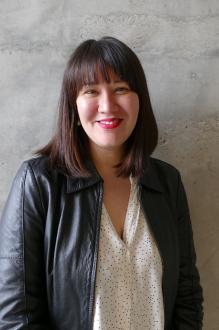 Pamela was born in San José, Costa Rica and has lived in diverse regions within the American continent — from a small town along the Caribbean Sea, a megalopolis on the west coast to a metropolitan port by the Atlantic — all of these experiences have molded her views of the cultural and social diversity present within these contexts. Pamela holds a Licentiate degree in Architecture from the Universidad Creativa, where she obtained an Honorable Mention on her thesis dissertation and was bestowed valedictorian when graduating. In 2018, she participated in the XIV International Biennale of Architecture (SJO) and obtained an award for her research on Urbanization Processes in the Greater Metropolitan Area of Costa Rica (GAM) and the Production of Social Space. Pamela is currently a student in the MSc IUSD Double Degree program, where she hopes to gain an integrated perspective on contemporary urban practice. She believes that the IUSD framework will be a key element in the knowledge she will gain to address the challenges of the built environment, especially when considering the diversity and complexity of cities. As a future urban practitioner, she is interested in combining research with its practical applications and concerned with the creation of tools that will aid in policy making and urban planning. It is her position that cities inherently possess a capacity for attraction and that the action of these forces is closely linked to social mobility. Therefore, she firmly believes that the cities are an agent of social transformation.
Héctor Alberto Flores Timoteo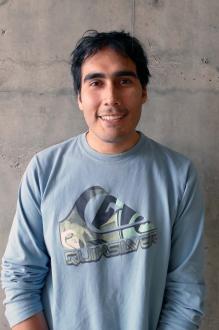 Héctor (Lima, Peru) is an architect graduated from Ricardo Palma University in 2014. Having professional experience in housing, he also belongs to Ocupa tu Calle family, where he has lead participatory workshops and public space rehabilitation projects. Héctor's Bachelor's thesis was focused on the investigation of how to give proper housing to invasions in the southern part of Lima. In his professional career, he worked as a Designer and Project Manager. Héctor's goal in the MSc IUSD program is to gain experience in different urban contexts, as well as to develop the pre-conceptions for public spaces in line with the sustainability principles.
Rajvi Prajapati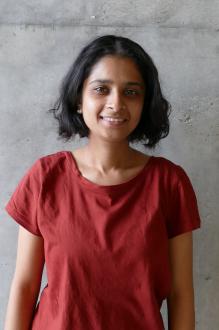 Rajvi completed her Bachelor's studies in Architecture at Sardar Vallabhbhai Institute of Technology (SVIT), Vasad, India in 2014 where she explored her major interest in the integration of industrial design with sustainable approach and has continued working in that thematic direction after the graduation. Since then she started testing and sharpening her insight by working in a small firm based in Ahmedabad, India. Her first stint with urbanism started when she was working on a project on conservation and adaptive reuse of an old Haveli (the House of MG) transformed into a boutique hotel in the walled city of Ahmedabad, declared as a UNESCO world heritage city. Paradoxically, that project has become a pivotal element of Rajvi's views towards urbanism triggering to focus on comprehending the impact of a change in land use and its impacts on the city. At the IUSD program, she is looking forward to understanding the antinomies of Politics and Urban Governance in India by comparing contradictory models of urbanization.
Ishika Alim
Ishika (*1990, Dhaka, Bangladesh) acquired her Bachelor's degree in Architecture from BRAC University, Dhaka in 2015. Upon receiving the Tadao Ando Scholarship in 2016, she briefly worked as a trainee in Obayashi Corporation in Osaka, Japan. Her multiple excursions around the country and the exposure to Japanese culture rekindled her inherent nous for "collective actions" over "individualism". Ishika's enthusiasm to explore multiple folds of sustainable development through participatory and inclusive architecture inspired her to volunteer for different climate and environment-related projects by USAID as well as participatory community projects by several NGOs. Immediately after her graduation, she began to work in large-scale urban projects as well as in various collaborative architectural projects both in public and private sectors that focused on community, landscape, and public infrastructure. Just before joining the Master's program of the IUSD, Ishika worked for Rohingya refugees in Bangladesh as a Community Architect for BRAC. A clear focus and strong intent towards the propagation and implementation of sustainable design solutions in both local and global scales inspired her to apply for the IUSD program. She expects this interdisciplinary platform for collaboration and collective action to equip her further to build sustainable communities in a holistic manner by addressing the larger needs of the society.
Sara Zakareya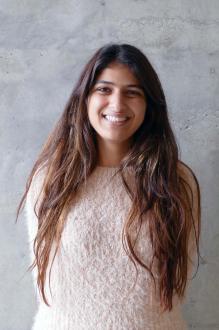 Sara (*1990, Egypt) obtained her Bachelor of Science in Architectural Engineering from Misr International University (MIU) in 2013. After the graduation, she worked as a Teacher Assistant for two years, mainly conducting classes in the design studio for different year stages. She enjoyed the academic career and teaching juniors immensely. However, her urging passion for professional practice has led Sara to work in a young design firm with a wide spectrum of project categories and scales. The design practice usually took part in different workshops. One of the most inspiring participations were a collaboration with Megawra built environment collective in designing a children's park in Alkhalifa neighborhood in Egypt. That experience was a real eye-opener that showed her the values and principles of urban development. Moreover, it revealed how designers can help to achieve peoples' aspirations and actively co-operate to facilitate the creation of more livable, productive and healthy environments. That project convinced Sara that planners can actually make a change if they truly believe in their impacts! And she hopes that the IUSD program would equip her with all the required tools and expertise to help her in the future urban development endeavors.
Yuliia Zalomaikina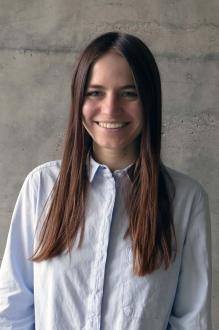 Yuliia (*1993, Kyiv, Ukraine) held her MSc in Architecture from the Kyiv National University of Construction and Architecture in 2016 and completed STUDIO#1 postgraduate program at CANactions School for Urban Studies (Kyiv, Ukraine). As a professional, she is focused on urban regeneration, informal urban development, and architectural programming. Working as an architect and researcher, Yuliia participated in the projects of various scale (from 1:1 construction to the city planning). In 2016-2018, she worked as an Architect and Project Leader at Zotov&Co architectural bureau in Kyiv, Ukraine, focusing on the re-use of post-industrial buildings and urban areas. During her work as a Coordinator of the International Architecture Festival CANactions 2017, she gained experience in the organization of public events in the field of architecture and urbanism. In 2016 Yuliia had an internship at helsinkizürich office (Zürich, Switzerland). Besides studying and working, she took part in such architectural workshops as Hello Wood (Hungary), OSSA (Poland), European Architecture Students Assembly (Denmark) and Dessau Summer School of Architecture (Germany).