Andrés Mauricio Estrada Bolívar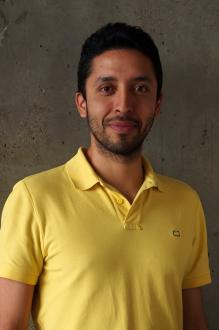 Mauricio (*1987) is from Medellín, Colombia. He studied architecture at Universidad Pontificia Bolivariana (UPB). His degree thesis "Sustainability Beyond Green Matters" approached the sustainable paradigm from a social and ecological perspective in terms of inhabitants' adaptation to their daily places, both public and private. As he finished his career he presented the thesis in many research events in Colombia, then received invitations for showing it in Chile and Mexico. He worked with ephemeral architecture projects for his city and meanwhile attended national and international research events as an evaluating jury. He is passionate about understanding the world and the knowledge as a big network so that he tend to complement his career with topics such as gastronomy, biology and travels. After backpacking South America he is quite interested in learning and writing about history, identity and cultures.
Master Thesis: Temporal Changes in the Urban Metabolism of Alexandria, Egypt
Sally Al-Ejeilat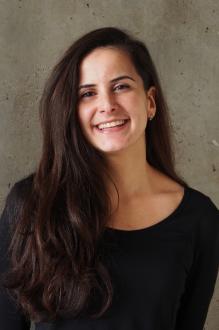 Sally was born in Amman, Jordan in 1990. She graduated from the University of Jordan in 2013 with a degree in Architectural Engineering. Her graduation project, an urban regeneration project entitled "Jabal Al-Qalaa': Regeneration through Community Participation" won second and third place awards respectively in two national competitions: the Jordan Engineers' Association Award and the iSustain award. After her graduation, she practiced for one year in Paradigm DH, a small-scale local architectural office, where she mainly worked on the renovation of existing structures. In 2015, she joined the team of Alnasser + Partners, a multi-discipline engineering firm specialized in high-end large scale projects in Jordan & the gulf, gaining vast technical knowledge and collaboration skills. With a strong belief in continuous self-development, Sally always engaged herself in artistic, architectural, and urban theory workshops such as The Meeting of Design Students- Ireland, The Janet Abu Lughod Library Seminar-Amman, Design Road-Amman, UPENN Designing Cities online course, and the Zaatari Winterization Social Design Workshop- Amman.
Master Thesis: Pedestrianizing Streets in Amman, Jordan: Contextualized Criteria for Optimum Street Selection
Débora Picorelli Zukeran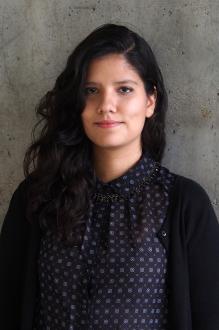 Débora is an architect and urban planner graduated from the Federal University of Rio de Janeiro, Brazil in 2015. Throughout her academic life, she always had a strong interest in urban development, which led her to undertake internships and join university research groups in this field. Her passion for traveling and cities only grew stronger when attending the Royal Danish Academy of Fine Arts in 2014. This passion for cities led her to design a social housing project for the IX International Architecture Biennial of São Paulo, receiving an honorable mention. Her experience with academic research includes congress presentations, scientific publications and academic competitions and awards.
Master Thesis: Claiming Spaces: Applying The Right to the City in Appropriation Processes
Saumil Patel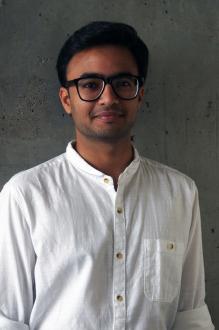 Saumil studied architecture at the Institute of Environmental Design Gujarat India, where he discovered and explored his major interest in urban studies and sustainability. He continued to work in the same direction, which lead him to focus on left over spaces under flyovers as a graduation project. During his undergraduate studies he actively took part in several national competitions, which were majorly focused on issues of suitability and cities. Because of strong interest and to look closely into the architectural practice he started working in small private architectural firm in Ahmedabad India, where he handled diversified projects and developed furthermore understanding about socio-cultural and contextual aspects of buildings and sites.
Master Thesis: Towards a Water Sensitive City: Integrated Sustainable Stormwater Management in Alexandria.
Gabriella Micciché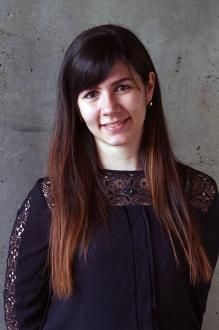 Gabriella (*1991, Venezuela) is an architect, graduated from the Faculty of Architecture and Urbanism, in the Central University of Venezuela in 2014. During her studies, she worked in a private architecture office as collaborative architect in projects like "La Carlota, decision of all": Competition to transform La Carlota Air Base in a Green Metropolitan Park in Caracas. From 2014, she worked as architect in "Taller Integral del Paisaje" Office in landscaping projects such as the cable-car stations in Merida, Venezuela, and the Central Bank of Venezuela in Guayana, Venezuela. In 2016 Gabriella joined the MSc Integrated Urbanism & Sustainable Design at Stuttgart University.
Master Thesis: Child-friendly strategies in the public space towards social cohesion. Contextualization of a method through the analysis of the Breitscheidstraße and Schützenplatz case studies
Mohamed Attia Tantawy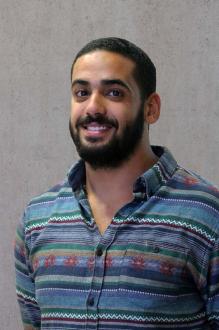 Mohamed Tantawy studied urban planning theories in Ain Shams University (2012). From then he was working in the design/planning field in many firms in Cairo. He is interested in many multidisciplinary readings related to social behaviors and history of urban theories. Now he is a master student in Integrated Urbanism and Sustainable Design Program (IUSD). He is looking to open the question of urban resilience and how this relates to power structure in the city. As a grounded experience, he worked as urban planner for 2 years and 1 year field research assistant in many projects related to urban upgrading and design urban solutions for public engagement. Nowadays he is more interested in exploring a new cultural and geographical perspectives to link the reality in Egypt with the classic theories for Human Geography. Through his master thesis he is looking for an approach to understand the urban peripheral behaviors which reflects on self organization techniques in informal areas.
Giancarlo Muñoz Ramírez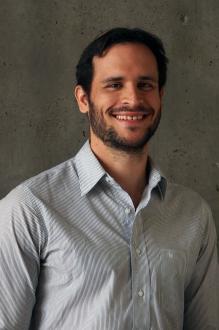 Giancarlo (*1985) holds a Licentiate degree in architecture at the University of Costa Rica. His licentiate thesis focused in Academic Interdisciplinary Spaces. He has five years of working experience as a freelance architect which involved design, management and construction supervision of housing and commercial projects at a variety of scales in Costa Rica. From 2014 to 2015 he worked three semesters as a professor of the third and fourth year Design Workshop Module in the University of Costa Rica. From the year 2015 he has been involved working with local governments in the development of public spaces and recreational areas for vulnerable communities in his hometown Alajuelita.
Master Thesis:Climate Change-Resilient Productive Landscapes. An Assessment of Climate Adaptation for the Community of Cerro Negro, Nicoya, Costa Rica
Selen Kus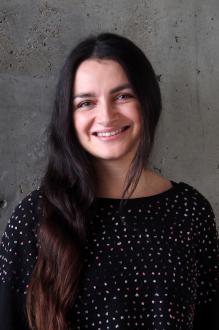 Selen (*1990, Istanbul) studied Urban and Regional Planning at Mimar Sinan Fine Arts University, Istanbul. During her studies, she joined international workshop projects about citizen participation, temporary usage and design in cooperation with Technical University of Berlin and Erasmus International Projects. In 2013, she decided to go abroad with Erasmus Exchange Program and spent one year at Darmstadt University of Applied Sciences in Germany. Right then, she moved to Berlin for six months to do her internship in a landscape architecture office where she improved her skills regarding to design processes. After moving back to Turkey, she wrote her graduation thesis which was about urban renewal projects and their effects on the identity of Istanbul and graduated in june 2015. Between graduation and starting studying at University of Stuttgart, she worked as a real estate appraiser and project developer in Istanbul.
Master Thesis: Local Governance of Nature-Based Solutions for Climate Adaptation. Case of Basaksehir District in Istanbul.
María José Martinez C.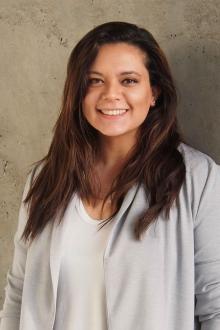 Maria Jose Martinez C. (1989, Guatemala) got her B.A. in Architecture from Rafael Landivar University. She studied a semester in the Pontifical Xaverian University in Bogota, Colombia. From 2011 to 2016 she developed professionally in the fields of design for civil engineering, interior design and management of the construction of a residential building. She has worked doing research and participatory planning in settlements in Guatemala, Cairo and Cartagena. After joining IUSD in Cairo on 2016, she is now developing her master's thesis in Stuttgart University, focusing on the Social Aspects of Community Resilience, a field she would like to pursue along with Disaster Management.
Master Thesis: Social Capacities of Low Socioeconomic communities in risk areas. Case study of Doraldina 2, Mixco, Guatemala.
Shaharin Elham Annisa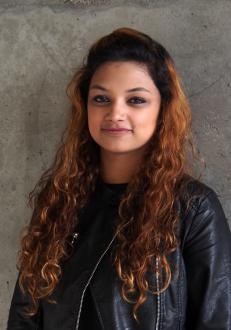 Shaharin Elham Annisa (*1992), born in Bangladesh but grew up in Oman, completed her Bachelor's degree at the German University of Technology (Gutech) in Oman, studying Urban Planning and Architectural Design (UPAD). Throughout her studies she was engaged both academically and in extracurricular activities at the university; organizing events, workshops and conferences as part of the student councils and other clubs. She joined the UPAD department at Gutech after her graduation and worked as a teaching and research assistant for two years before starting her masters at IUSD. Her bachelor thesis focused on creating a series of public squares at the city center of Al Buraimi (a border city of Oman) From her third semester in 2011 to 2016 before joining IUSD, she was involved in the design, construction and monitoring phase of Gutech's Eco friendly house; a result of a competition which her team of students, academic and consultants had the opportunity to receive funds to construct. She is also very engaged at her Bengali community's cultural events such as dance/music performances and women empowerment.
Master Thesis: Livelihood strategies of low-skilled Bangladeshi migrants living in Oman and their appropriation if space: Case study of Al-Hamriya
Juan Sebastián Benítez Bustamante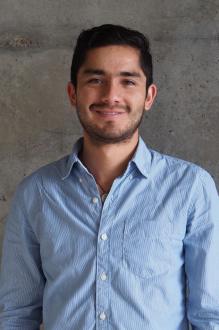 Juan Sebastián (*1991, Bogotá, Colombia) holds a Bachelor degree in Civil Engineering from Los Andes University. In the final years of his studies, he expanded his knowledge in the areas of urban planning, transport systems and ecology. On 2013, fascinated by the efficient use of natural resources and their subsequent recycling, as graduation project, he developed a diagnosis of the state of pavements-recycling in Colombia and raised recommendations for its effective implementation. The results showed deficiencies in the use of waste in pavements and it was one of the first researches to not only compile current numbers, but also to expose the country's shortcomings that had hindered the development of this practice by that time. After graduation, he gained experience for three years in a consulting company specialized in structure design, technical supervision of infrastructure projects and testing of construction materials.
Master Thesis: Informal Economy in the Public Space as a Driver of Social Resilience. Case Study on Informal Workers in the Public Space of Bogotá, Colombia
Simone Gretsch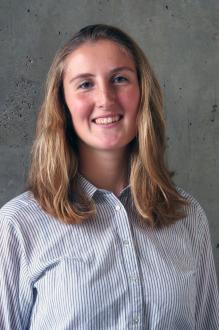 Simone was born in 1993 and grew up close to Hanover. During high school, she participated in an exchange program and spent six months in Huelva, Spain. After graduating from high school in Hanover in 2012, Simone started the International Bachelor of Communication and Media at the Erasmus University in Rotterdam, the Netherlands. As part of her studies, she went to Córdoba in Argentina for one semester and did an internship at Houzz in Berlin for three months. In 2015 Simone received her Bachelor's Degree in Rotterdam. Following her strong interest for urban design, she then came back to Hanover and worked six months assisting a project group concerned with refugee accommodation at the Regional Construction Office. Afterwards Simone did three months internship at a communicative planning office in Hanover, which focuses on public participation processes. Due to her background, Simone strongly believes in the combination of both, communication and urban design, playing a crucial role in making a change.
Master Thesis: Strangers' temporal conviviality and social production of space: Tracing refugees' and locals' temporal interactions with and within open public space in Stuttgart's neighborhoods.
Kh M Abdullah Lizu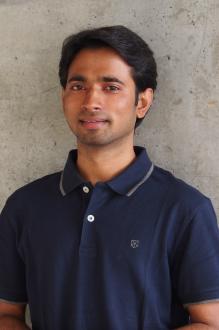 Kh M Abdullah completed his bachelor of architecture (2012) from Dhaka, Bangladesh. After working in an architectural consultancy firm for a year, he shifted his focus to participatory development projects and joined the London based studio 'Paraa'. He was involved in a number of the research-based projects with 'Paraa'. Research on the built environments in the refugee camps (Bihari Camps) in Dhaka, A shelter for street children, and a sustainable craft village were among the most successful ones. In 2014, Abdullah joined the 'Urban Partnerships for Poverty Reduction' (UPPR), a development project by United Nations in Bangladesh. With UPPR, he was conducting participatory workshops, mapping, analysis, design and supervising the construction of low-cost housings. Intended for people living in informal settlements of urban areas in different parts of Bangladesh. Later, he was awarded the 'Perween Rahman fellowship' to conduct an action-based research on community lead design by 'Asian Coalition for Housing Rights' (ACHR). At this point of his career, he felt the overarching need of methodical knowledge on sustainable design and participatory process. Eventually he joined the double degree masters program Integrated Urbanism and Sustainable Design (IUSD) in winter 2016.
Tran Thi Ha My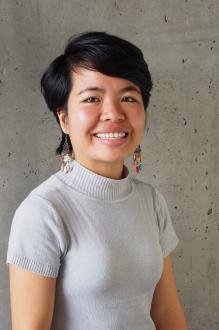 Ha My grew up in a small village in rural central Vietnam and holds a bachelor's degree in Environmental Engineering. During her study in Danang, she was an environmental activist in her university leading an environmental group and was involved in many activities raising awareness of young people. In 2012, she started to work as manager in U Cafe Hoian, a social and ecological sustainability project with architectural ideas in tackling waste-water management and power consumption. She was also a research assistant for projects on cultures of sustainable mobility in Vietnam (2015) and for research promoting a model of socialization waste management in central Vietnam (2014). She has experiences as teaching facilitator/specialist on environment and social issues for field study programs in Vietnam for students from Australian National University and Hiroshima University, Japan. Her interests are in applying sustainability in developing her hometown in central Vietnam, and beyond.
Master Thesis: Living Heritage, Cultural Commodification and Tourism. A case study in Cam Thanh Community, Hoi An, Vietnam.
Maria José Encalada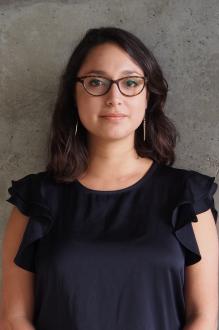 Maria Encalada (*1990) obtained her bachelors degree in architecture from Universidad San Francisco de Quito in 2014. In 2012, she participated in a workshop in Cartagena, Colombia where she learned about heritage intervention. In 2013, she started working part-time as assistant designer in a social housing project, which influenced her dissertation topic. On her proposal, she inserted new housing units in an under-used and neglected neighborhood in Quito. Her faculty awarded this project for showing the benefits of maintaining social housing within the urbanized areas of the city. After graduation, she worked as an intern in Lodz, Poland on projects that aim to re-use abandoned infrastructures. In 2015, she joined a housing development office in Ecuador and learned about the complex factors that influence decision-making processes. At the moment, she is part of the IUSD VI intake in order to further develop her design skills and knowledge in the field of urbanism.
Master Thesis: From Shelter to Home: An assessment of livelihood opportunities in the post-disaster housing reconstruction of Pedernales, Ecuador.
Vani Sood Kunnappilly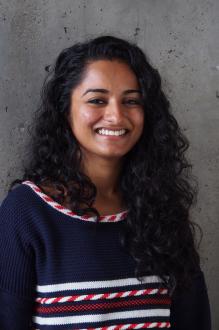 Vani (*1989,Kerala) is a graduate of the School of planning and Architecture in New Delhi, India. She attained her five year Bachelor of Architecture degree in 2013. Her interest in architecture stems primarily from her interest in human agency. She was strongly influenced by the participatory research done during her bachelor's studies that concerned with self-organized settlements. She strongly believes in the role of the people and this has captured her curiosity. Her interest is to explore the relationship and alternate role of the designer in such scenarios. She is also highly motivated by ethnographic, sociological and anthropological studies. Her bachelor thesis on a public space in her home of Thrissur, Kerala was based on these influences. She has three years of experience in the field of architecture. She was initially involved with private housing projects in Delhi, but soon found her ground working with institutional buildings. She was involved with two large educational institutions while working with SPA Design Pvt. Ltd.
Master Thesis: Governance in Co Housing and Social Sustainability: The case of Alexanderpark building-community in Tübingen, Germany
Mennat-Allah Fathy Aref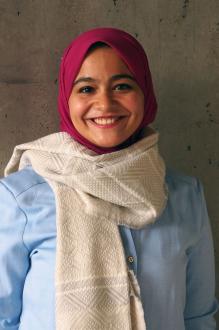 Mennat-Allah (*1990, Egypt) received her Bachelor degree from Faculty of Engineering Cairo University Architectural Department in 2012. Since 2012, she worked as an architect and urban researcher in the Urban Training and Studies Institute (UTI) which affiliated to the Housing and Building National Research Center (HBRC), Egypt. Through (UTI), she had participated in different research studies and in reporting numerous of national, international training courses and argumentative workshops cooperated with various international organizations such as UN-Habitat, GLTN and Ecoplois Europa (The Netherlands). Addition to her work in (UTI), she also worked as teaching assistant in different universities such as Arab Academy for Science, Technology & Maritime Transport. Besides, she had participated in international workshops with Brandenburg University of Technology (Germany) and University of Thessaly (Greece) that discussed different topics concerning sustainable design, informal areas, community development and public spaces. Working in varied environments and dealing with civil societies and young students, had enabled her to learn new perspectives of thinking and new approaches to deal with complexity of urban issues.
Master Thesis: Human Behaviour in Spaces around Metro Stations in Cairo: An approach towards improving the metro-catchment area to fulfil users' needs
Viviann Remmel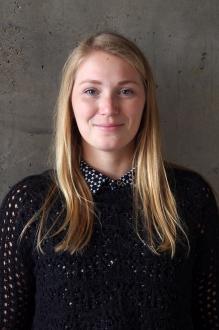 Viviann Remmel (*1992) was born in Germany and is a student of the University of Stuttgart since 2011. She received her Bachelor degree at the faculty of Architecture and Urban Planning with focusing mainly on the conversion of unused spaces within cities. During her studies, she was also interested in the archetypical usage of material and construction systems, for which reasons she went to a study trip to Morocco, to study ancient architecture and their functions. For one semester, she went to Australia and got in touch with non-European urban planning issues, which, with a travel through Indonesia as well, formed the idea of participating in a more sustainable urban design study. After finishing the under graduation she interrupted her studies for a language exchange to Brazil. Since October 2016 she is part of the new Master of Science single degree program in Stuttgart.
Nojoud Afif Ashour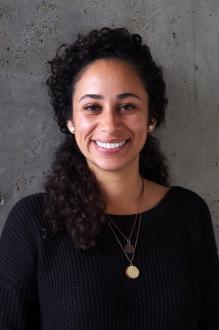 Nojoud Ashour graduated from the University of Jordan in 2013 with a Bachelor degree in Architecture. During the last year of her studies, she participated in "Mappig Jabal Al Natheef "workshop. This was a turning point which shifted her interest in architecture and spatial planning to a new perspective, where humanitarian and architecture fields meet. That inspired her to work with Norwegian Refugee Council (NRC) in Irbid city, where she was involved in an Urban Shelter Project and in a School Construction Project, which allow her to understand the challenges Syrian refugees are facing in the urban context. Nojoud aims to further expand her knowledge through this master's degree in "Integrated Urbanism and Sustainable Design". She plans to carry on working in the humanitarian architectural field afterwards.
Master Thesis: Toward Eco-houses. The potential of applying eco-architectural principles between technical and behavioral dimensions: The case of El Gari village, Siwa