Anas Mohamad
Anas Muhammed is an architect, who graduated in 2008 at the University of Damascus. Subsequently he worked as a teaching assistant in Damascus University and the International University of Science and Technology "IUST". Afterwards he participated for one year in an architectural project organized by the French Organization "PU" and in parallel (part time) as a graphic designer for the GIZ in Damascus. Anas joined several workshops with students from different Universities (University of Berlin, Kassel, Yale and the ETH Zürich).
Master Thesis: Urban Change in Stuttgart - the socio-spatial transformation of Marienplatz.
Mai Adel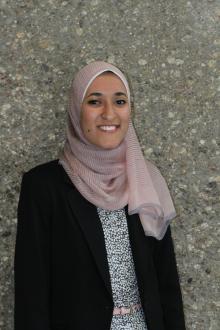 Mai (*1991, Cairo) received her Bachelor degree from the Department of Architecture, Ain Shams University in 2013. She was the first of her class over the five years of undergraduate study and ranked the fifth in the faculty of Engineering. She was assigned as a Teaching Assistant in the same faculty. In addition she began her pre-master studies in Environmental Design there. Mai believes in the importance of practical work experience for enriching the academic career. That is why she also worked as a part time architect in a large architecture and urban planning office in Egypt ("Concept Architects"). During her undergraduate years she made internships in many offices and firms including ECG in Egypt and Handsiat consulting office in Riyadh. She also participated in different workshops as a participant or as organizer including "FEDA 14 week". In her senior year, Mai has developed a great interest in sustainable design and its implementation in large-scale architectural and urban projects, which gave her the impulse to apply for the IUSD MSc. program.
Master Thesis: Rooftops from Wasted to Scarce Resource; The Competition between Harvesting Crops and Solar Energy in Nasr City, Cairo.
Anna Buchmann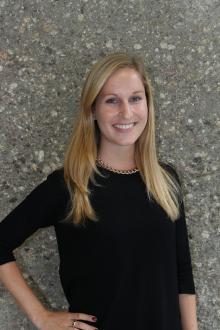 Anna Buchmann (*1989) studied Geography at Georg-August University in Göttingen, Germany. The general studies of Geography arouse her interest in urban and cultural Geography. After completing an internship at the institute of Urban- and Regional Management in Munich she started a weekend study course of Urban- and Regional Management at the University of Basel, Switzerland to deepen her knowledge in that area. In 2014 she completed the program with a Diploma of Advanced Studies. Her Bachelor Thesis focused on social and economic Geography and gave her the opportunity to work practically in cooperation with an economic enterprise for which she created an image analysis at a specific industrial location. For her Diploma Thesis she continued her work by creating a strategy for the corporation to improve their image on the analyzed site. Anna joined IUSD to learn more about urbanism and design especially under the aspect of sustainability.
Master Thesis: The Importance of Land Conversion for Urban Development. Learning comprehensive planning principles from practice in Germany for brownfield redevelopment in Athar El Nabi, Cairo.
Mariana Lugo
Mariana Lugo (*1983) is a Venezuelan architect graduated from the Central University of Venezuela in 2008. During her studies and professional career she developed an interest for urban sustainable design. After graduation she joined Lasala Arquitectura, an architecture firm from Caracas, where she acquired knowledge in architectural and urban design, as well as coordination skills in multidisciplinary projects. This experience was followed by two other working practices, in a construction company and in ADJKM Arquitectos, an architectural office. Consequently her professional background varies from an architectural designer, coordinator to a resident architect on a construction site, also participated in various urban and architectural design competitions. After some years of practice and seeking to be a part of Caracas complex urban process she co-founded Proyecto Colectivo, a creative platform which aim is to develop new social dynamics through art and urban interventions. Therefore her focus in the IUSD MSc. program will lie on the emerging social dynamics developed by sustainable urban and landscape design.
Master Thesis: Social Cohesion and Urban Commons - Urban Commons as a Socio-Cohesive Paradigm: the Case of Study of Stuttgart Urban Commons: Repair Cafe Stuttgart and Casa Schuetzenplatz".
Ashraf Abozeid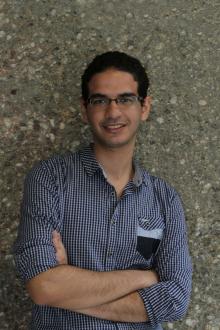 Ashraf Abozeid (*1991, Cairo) received his Bachelor degree in June 2013 at Cairo University in Architecture Engineering and Building Technology. He worked as Teaching Assistant at Cairo University, where he ranked first among his colleagues for his graduation project. Ashraf began his career by working for an architectural office (TAP) before joining "Dar Elhandasah Group" for one year. During his work in "Eldar" he was involved in design and execution of many architectural and landscape projects, as the expansion of the holy mosque in Mecca and Elmadinah. Ashraf has participated in many competitions and won the silver prize in "A' design Award and Competition" for his project "Replanning of Elmonib Square". He also attended several urban and parametric workshops, like Rhino Obsession by "Maglab". Believing that entrepreneurs are world leaders, he initiated his own design studio "Polygon in partnership with a friend. Ashraf is passionate about volunteering and community development. He was a member of many student activities as STP, SIFE and NGOs as "Resala" for social solidarity.
Master Thesis: Upgrading transportation nodes to enhance the potentialites of public places in Great Cairo. Case study: Elsaida Eisha in Cairo.
Mohammad Jabi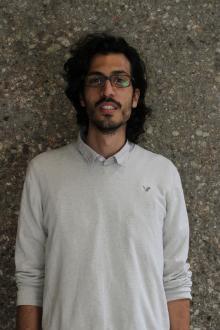 Mohammad (*1986, Amman) holds a Bachelor's degree in architecture from the University of Jordan (2009), and his Bachelor thesis tackled conservation and urban issues in the historic site of Ain Ghazal. Since his graduation, he has been working in a leading contracting company in Amman; gaining invaluable experience in different streams of architectural engineering ranging from designing to coordinating with other disciplines and finally supervising project sites locally and abroad. During his work he simultaneously co-launched two organizations. The first organization is "Arini" (founded in 2011), which is a non-profit organization that facilitates, promotes and provides workshops in the fields of architecture, urbanism and design. The second organization is www.herskhazeen.com (founded in 2013), is an architecture and design website promoting and featuring projects in the Middle East. Mohammad with his two partners have recently published "Mapping Jabal Alnatheef", an articulate book that raises questions addressing the complex relationship between the refugees' socio-political dynamics and their built environment.
Master Thesis: Rethinking Halted Investments: Exploring the Potential of Interim Use in Amman.
Bora Bayrakçi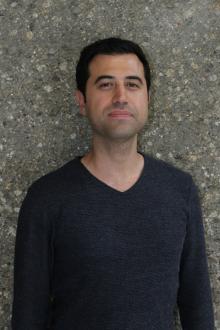 Bora Bayrakçi (*1984, Istanbul, Turkey) completed his Bachelor degree of Fine Arts in Landscape Architecture at Yeditepe University in 2009. In 2011 he graduated with the Bachelor degree of Architecture at the same University. During his studies, he attended design workshops as coordinator's assistant, which took place in rural and urban landscapes (Mardin 2009, Artvin 2010), organized by the "Chamber of Landscape Architects in Turkey" (CLAT). He has been in professional practice for more than five years in several architectural and urban design offices related to spatial, structural, aesthetic and ecological fields. Besides he gained experience in design competitions, which provided him access to an interdisciplinary working environment. He received several awards in various national and invited architectural and urban design competitions. Between 2010 and 2012, Bora was charged with the Executive Board's Secretary of CLAT in Istanbul. He also took part in the executive committee of a NGO named "The Council of Architects and Engineers for Society", where volunteers try to bring together the technical knowledge and society's needs.
Master Thesis: Beyond Claiming Shelter: Potentials of Participatory Planning in Social Housing Provision in Canakkale, Turkey.
Nader Khelifi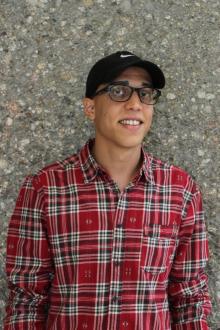 Nader Khelifi (*1988) is a Tunisian architect graduated from the National School of Architecture in Tunis (ENAU). During his studies he volunteered in several projects with local NGOs. In 2012, along with the collective of architects "WandA", he designed the project "Le ciel est par-dessus le toit" for the "Art Biennale DreamCity" in Tunis. The aim of the project was to reevaluate the Old Medina is Tunis. Passionate about writing, he also collaborated as the ambassador for Tunisia in the first issue of "The Outpost" magazine that aims to identify, understand and analyze the conflicts, morals, energies and opportunities of a changing Arab world and lays down possible futures. Since his second year of studies, he has been interested in vernacular architecture and studied in details the examples existing in Tunisia and more precisely in the island of Djerba. He had two years of professional experience working as an intern, then as a junior architect with one of the rising Tunisian architects. During this time, he was assigned to several missions coping with different collaborators at different phases.
Master Thesis: The Role of the Socio-Cultural Dynamics in the Preservation of Historical City Centers: The Case of Tunis' Medina.
Cady Nasr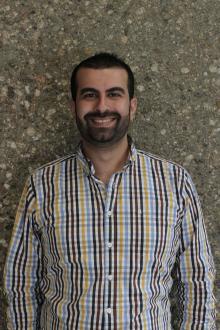 Cady Nasr (*1985, Byblos) holds a Master in Environmental Science & Management from "Saint Joseph University" (USJ) in Beirut. He gained five years of experience as an Environmental and Sustainability Consultant working on many projects related to waste management, climate change and impact assessments on a national and regional level. In 2012, he became a Pearl Qualified Professional (PQP). His main job was to facilitate the certification process of developments and providing quality assurance to documents prior to application submission for planning and building permit approval from the Abu Dhabi Urban Planning Council (UPC) according to the Pearl Rating System of "Estidama for Green Building and Communities".
Master Thesis: Displacement of Middle Classes and its Relation to the Reshaping of the City. Case Study: Zokak el Blat Neighborhood in Post-War Beirut.
Namariq Al-Rawi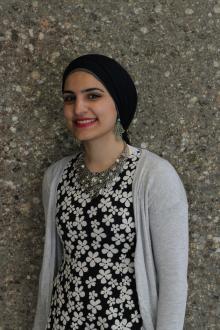 Namariq Al-Rawi  (1991, Baghdad) is an Iraqi architect, who received her Bachelor degree in architecture as one of the top 5 students in SABE with excellent GPA at the School of Architecture and the Built Environment in the German-Jordanian University in 2013. During her studies she joined an exchange program between GJU and HTW-Dresden where she learned more about sustainability and urbanism, which for her constitutes the tool to redevelop her country. She completed several internships in Iraq, Jordan and Germany in offices concerned about urban issues such as TURATH (Architecture & Urban Design Consultants in Jordan). In parallel to her studies she worked as teaching assistant in GJU and also worked in some big scale urban projects. She also participated in many workshops that shaped her profession and personality such as "Arab Women Speak" and documenting informal settlements. She is working as a volunteer in projects concerning Iraqi refugee orphans and social issues in the region.
Master Thesis: Urbicide in Baghdad: The Production and Effects of Spatial Disruption in the City with Particular Reference to Open Green Spaces.
Dina Al Najjar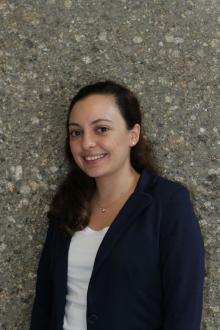 Dina Al Najjar (*1988) born in Amman, Jordan, has joined the German Jordanian University in 2006 to study Architecture. During her five years of study she got familiar with the German and European architecture through many intercultural programs in Jordan and in Germany. In 2008 she participated in a one year long cooperation project along with Dortmund University, focusing on integrated sustainable planning (revitalizing historical cities), where she became interested in the field of urban planning and design. In 2012 she received her Bachelor of Science degree in the field of Architecture. Dina has worked as an architect and interior designer in several local architectural offices in Amman and in Germany. She has also worked as an instructor and landscape designer.
Master Thesis: Role of Open Spaces in Enhancing Resilience of Amman City. Integrating Rainwater in Open Space Design.
Reeham Sayed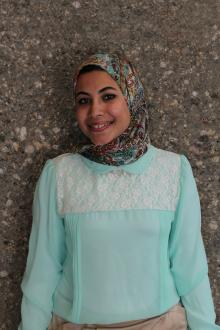 Reeham(*1988) studied architecture in the Faculty of Engineering, Cairo University, where she graduated in 2010. During the four years of studies, Reeham worked in voluntary student and cultural projects of her faculty as she believes that it helps her to build self-capacities and activate her potential energy. From 2010 to 2014, she participated in several international workshops in Cairo, Alexandria and Stuttgart in cooperation with Vienna University of Technology and BTU Cottbus University and continued her postgraduate studies at Cairo University. Reeham is interested in urban manifestations and how architecture goes beyond being academic studies, that's why she joined "Madd Platform", a borderless independent entity, which works with local communities using participatory researches. There she worked as urban researcher in "Maspero" with the focus on urban analysis and mapping street activity settings among the urban upgrading process. Reeham had the opportunity to join GIZ to work in PDP (Participatory Development Program in Urban Areas). This encouraged her to return to the academic beside the practical work.
Master Thesis: Mapping the Impact of Women's Perceptual Safety on Public Spaces - Investigating the Relationship between Gender, Class, Cultural Centers and Social Relations in Sha'bi Districts in Cairo.
Fadi Ajjoub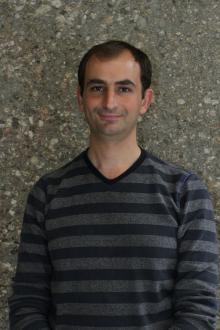 Fadi Ajjoub is a Syrian Architect, who was born in Salamieh (*1983). He received his Bachelor degree in architectural engineering in 2007 from Al-Baath University in Homs, Syria. After his graduation, he attended a nine months course in Humanities and academic skills at the British council in Damascus. Later, he started working in his own architectural office in Salamieh. During this work experience, he became more aware of sustainability as solution for most of the social, economical and environmental integrated problems. Therefore, he started a Masters Degree in "Sustainable Building: Performance and Design" at Oxford Brookes University, where he graduated at 2010. His Masters' dissertation is titled "Designing a low energy city dwelling in Syria using Passive Design strategies to achieve thermal comfort". Afterwards he was involved in several architectural projects, among them a social housing project in Salamieh, Syria.
Master Thesis: Social Housing as a Factor for the Integration Process of Refugees: The Case of Accommodation for Refugees with Recognized Status in Baden-Württemberg, Germany.
Salsabil Fahmy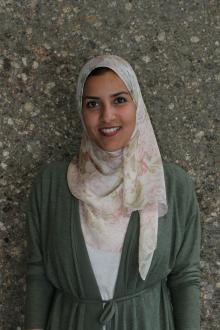 Salsabil Fahmy (*1989,Egypt) graduated with High Honors from the American University in Cairo with a Bachelor of Architecture (2012). Throughout her undergraduate years, she trained at "Shehab Mazhar's" Architectural Firm for three months (2010). She was also a member of "Connecting Cairo to the Nile" workshop (2011). This workshop was held in Cairo, brought together 23 graduate and undergraduate students from Cairo University, the American University in Cairo, and the University of California at Berkeley. Working together in interdisciplinary teams, they developed plans and designs for creating increased access to the Nile waterfront, pedestrian pathways, attractive public spaces, and environmental improvements by thinking long-term into the future to inform the Cairo 2050 planning process. Salsabil was always interested in urban issues and their social ramifications. Her Senior Project research was on the proliferation of drug abuse in "Sayeda Zeinab", and the role of public access youth space in combatting this. She re-designed Sayeda Zeinab youth center into a cultural park, owned by the youth in the neighborhood, and promoting cultural awareness, drug-free education and technology-based learning. The redesign reclaimed public space, re-using an existing urban setting in new spatial configurations, where dwelling, working and learning become an enjoyable experience. This community-based project acted as an architectural nucleus serving the neighborhood as well as facilitating the re-connection with the historical sites of Cairo. Right after she graduated, she worked as an assistant for the Design Studio II with Dr. Magda Mostafa and the Senior Project I with Dr. Youhansen Eid at AUC and as an architect at "Progressive Architects Firm" (2012-2014).
Master Thesis: Re-thinking the Vibrant Life on the Sidewalk: Mapping the Spatial Relations of Informal Practices on Cairo's Sidewalks.
Hadir Hawash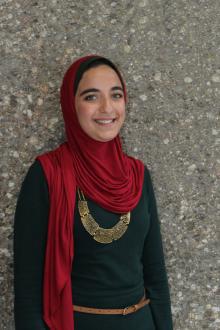 Hadir Hawash was born in 1989 in Alexandria, a Mediterranean cosmopolitan city in Egypt, where different nationalities shaped a coherent society. She studied, graduated and then worked as a teacher's assistant at the Department of Architecture and Urban Planning, Faculty of Fine Arts, Alexandria University. Besides teaching she worked in several firms and took part in different competitions over the past three years, until she revealed her passion in the Academic profession. She is known to be social and active for her participation in many international and domestic workshops during her undergraduate studies and her professional work. She was also part of several civil projects since 2006 until 2014. On the personal scale she is familiar with lots of sports, especially cycling and tennis. She grants herself to be a traveler seeking a better understanding of all the surrounding domains.
Master Thesis: The Role of Traditional Events in Heritage Preservation and Urban Regeneration: Case Study of Alexandria.
Semegnish E.Gizaw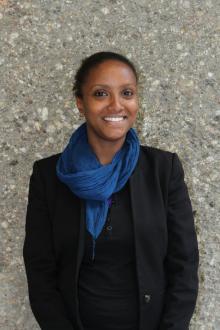 Semegnish Eshetu Gizaw (*1989), is an Ethiopian architect, born and raised in Addis Ababa. She graduated from EiABC - Ethiopian Institute of Architecture, Building construction and City planning - in March 2013 in architecture. Throughout her undergraduate years, she had engaged in projects that reflected on her interests about sustainability, social welfare and community-oriented designs. She took part in summer schools focusing on sustainable urban units and developing prototypes with bamboo. Her final project contentment: an architectural interpretation was a social project that intended to address the issue of serenity and ease for the people in the urban area of Addis Ababa. After graduation Semegnish worked as a junior architect planner on the master plan revision for the city of Addis Ababa. In this government-based project, she participated on the planning and implementing of social services and cultural reserves. After completing and publishing the master plan, she worked as an architect in a private firm that specialized on large-scale architecture and planning projects such as hospitals, airline master plans and mass housing. To further broaden her interest in a progressive urbanization, a functional architecture and a livable space.
Master Thesis: Sustainable Strategies for Urban Renewal. Assessing the Case of Redevelopment in Military Tera, Addis Ababa.
Heba Hatem Aggour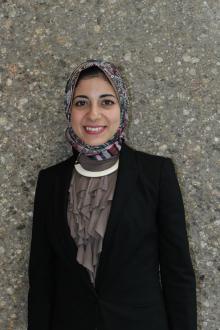 Heba (*1989 Egypt, Alexandria) has studied architecture and urban planning from 2006 to 2011 at the Faculty of Fine Arts, architecture department in Alexandria University. During her studies she volunteered in social activities, worked as a freelancer in architectural projects and trained in architectural offices. After receiving her bachelor degree she worked for three years as a teacher assistant in architecture and urban planning departments in Alexandria University. There she got interested in the revitalization of historical city centers, concerned by solving the main urban planning problems in Alexandria like informal settlements. She joined activities organized by local community "Save Alex" in order to stop demolishing of the historical buildings and districts in Alexandria. Heba also worked in two architectural offices as an architectural designer in Egypt. She participated in architectural and urban planning competitions and in several workshops, i.e. the "Berlin block" workshop", which is jointly organized by the City of Alexandria and the BTU Cottbus Universities and the "Mittelmeerland Workshop" organized by AA Visiting School, hosted by Alexandria University in April 2013. 
Master Thesis: Towards a Win-Win Situation Between Listed Villas and Owners' Economic Losses in Alexandria.
Stephanie Gil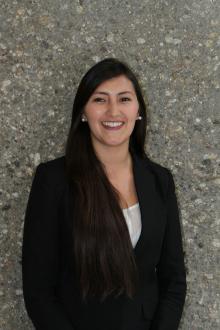 Stephanie Gil (1987, Lima) is a Peruvian architect graduated from the Faculty of Architecture & Urbanism of the Catholic University of Peru [PUCP] in 2011. Her graduation project was selected to be shown at the XIth International Conference on the study of earthen architecture heritage - Terra 2012. Since that she started to work as a research assistant in architectural design at the Centro Tierra INTE PUCP, UNESCO Chair of Earthen Architecture in Peru, coordinating projects related to the transfer of knowledge, rural settlements and sustainable design. As previous experiences she did an internship with the NGO CARE- Peru and also worked for two years in prestigious architectural firms in Lima. As a professional her interests have been around themes as the improvement of housing, heritage conservation, risk management and urban planning. She is convinced that architecture and planning are keys to the development of her region.
Master Thesis: Impacts of the New International Airport in the Sacred Valley - Peru. Opportunities in Land Use - and Urban Density Planning.
Hebatuallah Hendawy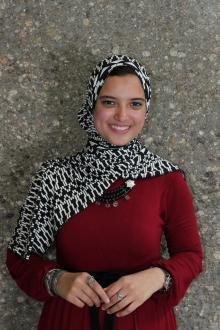 Hebatuallah Hendawy obtained her Bachelor's degree in Architecture from Faculty of Fine Arts, Cairo. Besides obtaining a Global Business Institute entrepreneurship diploma (Mini MBA) from Kelley School of Business, IU, USA. Hebatuallah also did an online diploma in "Understanding Place-making by Homes and Communities Agency-HCA", UK. She started working in 2007 with diverse range of institutions including the British Council, Engineering Consultants Group, Injaz El Arab, Architecture for Humanity, Amnesty International and the GIZ . She participated in various urban upgrading initiatives in Egypt and Germany, while pursuing her career as a Teaching Assistant in a private university in Cairo. Her graduation project took the gold medal by IEEE for Egyptian engineering bachelor students' projects of class 2012. Last but not least, she had been advocating the culture of debating since 2010 until she was able to initiate the first Arabian independent debating platform "Debate MENA" which she presented at TEDx 2013. On the long term, Hebatuallah envisions uniting between Debate MENA and her work in the urban development of informal settlements.
Master Thesis: You-Design: Empowering Self-built Communities. Case of Istabl Antar, Cairo, Egypt.
Tamer Aly Kamel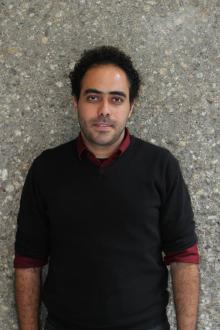 Tamer Aly Kamel was born in Cairo in 1987. He spent most of his childhood years in his parents' architecture and interior design firm in the heart of the historical district of Heliopolis. He started his bachelor studies in architecture in 2004 at "Misr International University" (MIU) and graduated in 2009 after spending one year at Hochschule Liechtenstein (now the University of Liechtenstein) as an exchange student. After graduation Tamer worked for a couple of years in architecture firms on various urban design, architecture and interior design projects. Later he decided to rejoin academia as a teaching assistant at the Architecture and Urban Design program at the "German University in Cairo" (GUC). He worked there for three years mostly with 1st, 2nd and 3rd year students. He also co-organized several local and international competitions, seminars and workshops with the GUC targeting urban issues in Cairo, out of the historical districts and improving public schools.
Master Thesis: Integrating Sustainable Ennergy Solution into Urban Design in Cairo. Photovoltaic Panels Case Study: Al-Rehab City. 
Jasmin Shata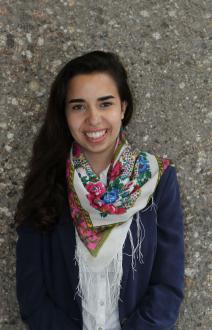 Jasmin (*1992) is an intercultural Architect with German and Egyptian backgrounds. She obtained a Bachelor of Science from the Architecture School of the Technical University in Darmstadt. She worked as a teaching assistantin the same university, besides acquiring practical architectural experience through a set of residential and medical site planning projects and through participating in several international competitions. Jasmin is an intensely ambitious, inquisitive, cosmopolitan student with an outgoing, friendly nature. She has a great interest in cultural exchange and architectural typologies that motivated her to participate in a volunteer building camp in Morocco, organized by the international "Bauorden". Jasmin joined the IUSD aiming for an effective contribution to sustainable development in developing countries through a combination between theoretical and practical experience.
Master Thesis: Urban Stress Relief in Heritage Sites as a Sustaining Approach: The Case of Port Said.
Trinidad Fernandez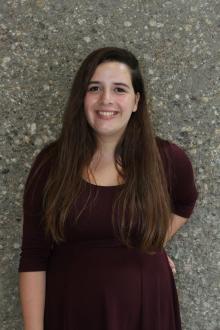 Trinidad (*1989) was born in Temuco, a small town in the south of Chile. She studied Architecture and Urbanism at Universidad de Chile, receiving her Bachelor degree in 2012 and graduating in 2014.During 2012 and 2013 she also studied at the Faculty of Architecture and Urban Planning at Universität Stuttgart, and worked at the same time at Kauffmann, Theilig & Partners. In Chile, Trinidad was an active member of several architectural organizations, taking part of Grupo Arquitectura Caliente and estudiantesdearquitectura.CL. Before starting IUSD, she worked as Teaching Assistant at the Faculty of Architecture and Urbanism, Universidad de Chile. She is keen on landscape, environmental and botanical subjects.
Master Thesis: The Transferability of Strategic Urban Planning Concepts in a Developing Country Context.
Jesus Martinez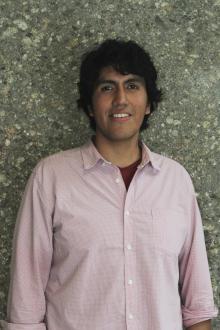 Jesús was born in Mexico City in 1986.  He received his Bachelor degree in Architecture by the University "La Salle" in Mexico. His Master Thesis aimed to create a paradigm shift on the life of Mexico's historic downtown by relying on walking culture and blurring the private–public border. His first professional collaboration brought him close to residential and office design and construction. Subsequently he then worked in an urban infrastructure office focused on urban non-motorized mobility, public transportation and walkability as main goals for their design. Thanks to the urbanistic approach that characterized his higher education, Jesús aims to allow social interaction between city users, the best economization of natural resources and the architectural work as a sample of belonging with time and place. The IUSD MSc. program will give a great insight for his professional concerns.
Master Thesis: Sustainable revitalization in the City Centre of Mexico City through non-motorized mobility.
Juan Sebastian Alvarado Vargas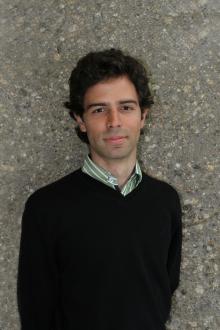 Juan Sebastian Alvarado Vargas (*1986, Colombia) received his Bachelor degree in architecture in 2009 from "Los Andes University" in Bogotá. His Bachelor Thesis focused on problems affecting the vulnerable population of San Marcos, a small village located in the floodable Caribbean lowlands of Colombia. He developed a strategy for the existing urban center, created future expansion areas and designed a housing solution for these areas. After graduation he gained work experience in different architectural design offices in Bogotá. He worked on different types of projects, ranging from residential buildings to schools and buildings for recreational sports facilities. Prior to the enrollment in the IUSD MSc. program, he had been working in one of the largest construction firms in Colombia, dealing mostly with low cost housing solutions throughout Colombia.
Master Thesis: Development of Second and Third-Tier Cities in Colombia.
Julia Schloz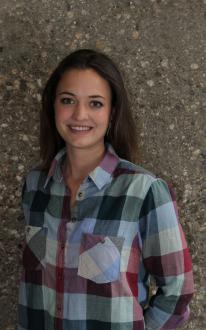 Julia Schloz (*1988) studied architecture and urban planning at the Faculty of Architecture Stuttgart University beginning in 2010 and received her BSc degree in 2014. During the end of her undergraduate years she participated in an excursion of the Institute of International Urban Planning to Malawi with the topic of "Urbanization in Blantyre". After the trip she decided to found her own organization, which is located in Bolera Village in the southern part of Malawi. In 2013 she built a Community Centre with the community of Bolera financed by donations. Her project is providing a kindergarten for grass-root level education to the community and several workshops towards a socially and financially sustainable future. Through her building and planning experience she found a great interest in sustainable architecture, especially in participatory processes, what also lead her to apply for the IUSD MSc. program. Parallel to her studies she worked in different architectural offices in Germany.
Master Thesis: Coworking Spaces und ihre Auswirkungen auf die Stadt am Beispiel Stuttgart. (written in German language)