Rasha Arous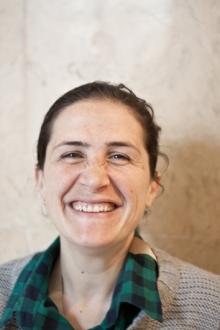 Rasha Arous holds a bachelor in civil engineering and master in urban planning in developing countries. Her work experience started as an engineer drawing master plans in a public organization. Later and since 2001, her work experience was mostly with the Aga Khan Trust for Culture. She worked intensively in rehabilitation projects in old cities, which involved supervising construction and restoration projects and development planning in spatial and socio-economic, cultural and heritage related terms. Post to her first master, she worked in urban development and rehabilitation and specialized in participative approaches in Egypt and Syria. In 2008 she initiated and directed the Aleppo socio-economic development initiative in the old city of Aleppo and was the manger for two years. She has further conducted many researches and has a wide range of consultancy assignments in the urban development context with many organizations.
Master Thesis: Refugee Setting and Urban Form and Governance.
Franziska Laue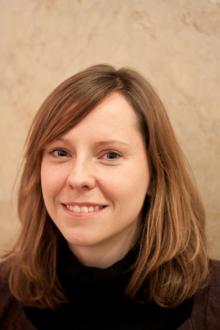 Franziska (*Dresden) studied Architecture at the Technical University of Berlin. During her studies she volunteered in projects in Berlin, Syria and Burkina Faso and worked as a free lance expert on old city rehabilitation. Her graduation project was a comparative urban and sociological study on urban informality in Bangladesh, Burkina Faso and Syria. From 2007 until 2008, she worked as a GTZ-consultant for the Urban Development Programme in Syria. From 2008 until 2011, she worked as a DED/GIZ expert for the administrational and physical set up of an archive and documentation center in Aleppo. Furthermore, she belonged to the support team of the elaboration of a City Development Strategy for Aleppo and volunteered in several local cultural events and publications. Since 2003, she is researching on a long term case study on informal urban growth in Damascus, Syria. Interim results have been presented during conferences and research meeting in Syria and Italy, and are about to be published.
Master Thesis: Coping with Climate Change - Reflections for Community Based Strategies in Cairo's Urban Informal Settlements.
Lisa Deister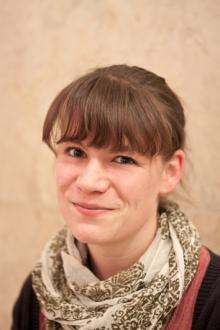 Lisa Deister (*1986) studied from 2006 to 2010 Landscape Architecture and Environmental Planning at the Leibniz University of Hannover and in 2008 and 2009 Landscape Architecture at the Universidade de Trás-os-Montes e Alto Douro. She was 2nd chairwoman of the Bundesfachschaft Landschaft e.V. in 2009 and 2010 and member of the organization team of the annual Student's conference of Landscape Science (LASKO) 2010 in Hannover. While studying she was an assistant in the editorial department of the monthly specialist journal Stadt und Grün, after graduation Lisa worked at nsp landschaftsarchitekten stadtplaner bdla dwb in Hannover from November 2010 to August 2011.
Master Thesis: Designing landscape as Infrastructure - Water Sensitive Open Space Design in Cairo .
Pia Lorenz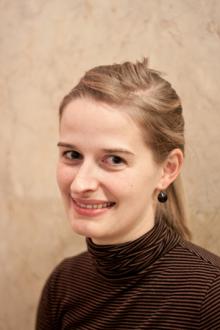 Pia (*1985) has studied Political and Administrative Science as well as Urban Planning at the University of Konstanz, the Institut d'études politiques in Paris and at Rutgers University in New Jersey. She holds an M.A. in Politics and Administrative Science from the University of Konstanz and an M.A. in City and Regional Studies from Rutgers University. She has focused her studies on questions of urban power and participation as well as on aspects of urban exclusion. In her Master's thesis, she analyzed the political and sociospatial implications of the 2010 Soccer World Cup in Cape Town, South Africa. Her work experience includes positions at the GIZ in Eschborn, the Goethe Insitute in Mexico, and the University of Konstanz.
Zeina Elcheikh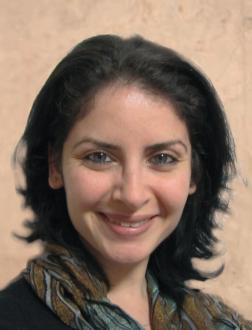 Zeina (*1979, France) graduated from the Faculty of Architecture (Tishreen University-Syria) in 2006. During her studies, she worked with the Directorate General for Antiquities and Museums (DGAM), and with a private firm in a restoration project. From 2007, she worked as an architect in several offices and at the General Company for Engineering and Consulting (GCEC) in Syria. Between 2008-2011, she worked as a junior consultant for the Program of Sustainable Urban Development (UDP) at the German International Cooperation (GIZ) in Syria, as well as with the French Institute for the Near East (IFPO) in Damascus, on a publication on Informal Settlements.
Master Thesis: Cultural Tourism Planning Impact on Saving Identity and Economic Development.
Zaineb Madyouni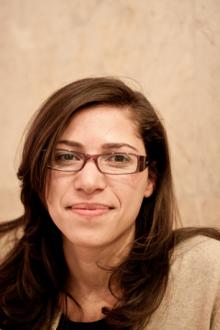 Zaineb Madyouni (*1986) member of the chamber of Tunisian architects, has studied Architecture at the School of architecture and urbanism of Tunis ( Tunisia) from 2004 to 2010 . She has graduated in 2010. Her graduation project dealt with the problematic of integrated architecture in natural and cultural landscape. During a year, she had a professional internship in the national Institute of heritage of Tunis. She worked on several projects of rehabilitation in the old city of Tunis and the north of Tunisia and then as architecte-conceptor in a private firm.
Master Thesis: Landscapes between conservation and development: Negotiating infrastructure development in agglomerations in mountainous areas in the Northwest of Tunisia.
Mona Farouk Elkabbany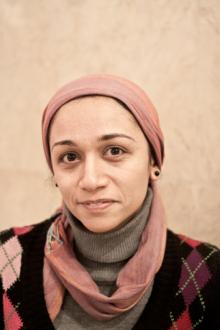 Mona Elkabbany (*1981) has studied Architectural Engineering at Cairo University, and was awarded with a B.Sc. degree in Architecture in 2003. She has a total of six years of professional experience. After her graduation, Mona has worked in several projects in Egypt both in local and international organizations. In 2005-2006, she has worked in the Participatory Development Program of Boulaq Eldakrur, managed by the GIZ, as a member of the urban consultant team at the Egyptian Earth Construction Association (NGO). Later, in 2007, she joined the Aga Khan Trust for Culture for three years during which she has worked as a site architect in the Historic Ayyubid Wall Conservation Project. In 2010, Mona joined the team of Sites International, an Egyptian landscape consultant firm, within which she has experienced work both on the construction site and in the technical office. Throughout her professional career, Mona has gained a good practical experience in the fields of urban development, participatory planning and architectural conservation.
Master Thesis: Alternative Building Materials and Components for Affordable Housing in Egypt.
Eslam Mahdy
Eslam is an Urban Designer/Planner with a good track record in integrated design processes, land use planning, landscape architecture projects, strategic and detailed master plans and hands on technical expertise in the same fields. Since his graduation from the Faculty of Urban and Regional Planning, Cairo University in 2004, he has been working on various projects that vary from small scaled residential projects to large-scaled master plans projects. He also has a diploma of Economics and Development from the Institute of National Planning, Cairo. Most of his work was in multidisciplinary team works for planning in communities that link urban design, social structure of inhabitants and the sustainability of both in Egypt, Saudi Arabia and Qatar, as well as other projects located in different countries. He believes that a sustainable approach is essential for the urban development particularly in the MENA region that is why he pursued another experience in Europe and is now involved in the IUSD program.
Master Thesis: Energy Efficient Urban Configurations for Residential Projects in Cairo.
Baher Elshaarawy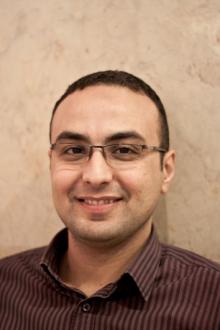 Baher Elshaarawy (*1980) has studied Urban and Regional Planning at the University of Cairo in Egypt. He has graduated in 2002 and worked for General Organization for Physical Planning in Egypt from 2003 until 2011 as a senior urban planner. He has worked also for many Planning consultation centers through his career, that included the Engineering center and Planning and Architecture Consultation ECAPAC, Egypt (2009-2011) as a general coordinator of the Urban Planning projects and director of GIS department, the Urban Developing Company, KSA (2007-2009) as urban designer, the Dr.Faisal Abdel-Maksoud consulting engineering and planning office in Egypt (2004-2007) as urban planner and the Ahmed Farid Mustafa consultancy office, KSA (2002-2003) as Urban Planner.
Master Thesis: Social Housing between Implementability and Affordability.
Mohamed Amer Hegazy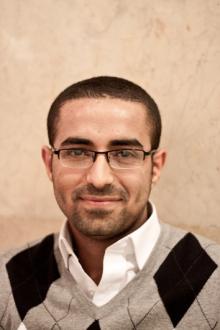 Mohamed Amer (*1988) grew up in Cairo and studied Architecture in the Faculty of Fine Arts, Helwan University and graduated in 2010 awarded a B.Sc. in Architecture. He has also conducted his pre-masters research in Urban Planning in the same Faculty, focussing on Sustainability in physical and social terms and their relationship to the urban scale. During this period he participated in the I-House project, the first of its kind that aims to design a sustainable housing prototype for the youth hosted by the GIZ, he has participated in several workshops concerning Sustainable and Environmental- related Architecture studies.
Master Thesis: Parametric Analysis for Daylight Autonomy Energy Consumption in Hot Climates.
Insaf Ben Othmane Hamrouni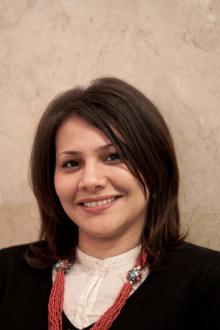 From 2003 to 2006 Insaf (*1985) studied architecture at the national school of architecture and urbanism in Sidi Bou Said, Tunisia. From 2006 to 2009, she finished her studies at National Higher School of architecture of Paris La Villette in France with the congractulations of the jury and obtained the grade research in architecture, art and philosophy pole. In 2010, she obtained the attestation to practice the project management in her own name. Since obtaining the Equivalence of National Diploma of Architecture in Tunis in january 2011, she is a member of the chamber of Tunisian architects and founded her agency insaf-auc. During and after her studies, she held various positions in different agencies of architecture and urban planning.
Master Thesis: The shifting Role of Planners with and through Development Aid Corporations In MENA region context.
Nahla Makhlouf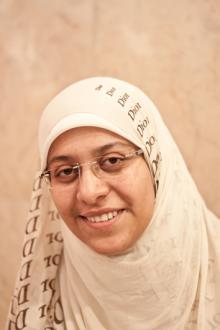 Nahla (*1987, Cairo, Egypt) did her Bachelor of Architectural Engineering at the Faculty of Engineering at Cairo University from 2004-2009. Since Oct. 2009, she is working as a teaching assistant in the department of architecture, Faculty of Engineering, Cairo University. 2009-2011 had some pre-master courses and worked on her M.Sc. Thesis in Cairo University. During the years 2008 till 2011 Nahla had participated in different international summerschools and workshops - sometimes as an organizer/co-teacher and sometimes as a student and participant - with Cottbus University of Technology (BTU-Cottbus), the university of Rome, Tor-Vergata, TU-Wien (Vienna University of Technology), and University of Lincoln, Uk.
Master Thesis: Towards an Integrated Neo-Vernacular Built Environment.
Julia Hartmann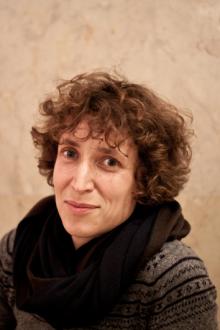 Since completing her Bachelor degree in Architecture at the University of East London in 2002, Julia has worked for a number of architectural practices in Britain, Germany and Bulgaria. Following her interest in socially and environmentally conscious architecture, projects have ranged from the urban to the detailed building scale with a particular focus on issues of user participation and public space strategies, as well as environmental design and sustainable construction methods. She has also been teaching on the subject of low-tech building and worked with a number of NGOs concerned with sustainable urban regeneration in London, Sofia, and Lhasa.
Master Thesis: Claiming the Urban Commons - Land Tenure Conflict and Neighbourhood-based Mobilization in Cairo.
Lobna Mitkees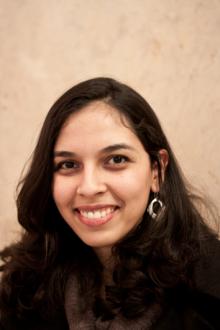 Lobna Mitkees (*1988) studied architecture and urban planning at the Faculty of Engineering Ain Shams University, Cairo and received her BSc in 2010. During her undergraduate years she was nominated to join an EU Project "CEIAC" between Ain Shams University and Stuttgart University. Within CEIAC she received an intensive training at Stuttgart on Environmental Planning and participated in the preparation of the "State of the Environment of Lake Maryout, Egypt" report. After graduation she continued after graduation with the production of the second phase report on "Developing Strategies and Priority Project on Lake Maryout". Ms. Mitkees continued her postgraduate studies at Ain Shams University enrolling in preparatory postgraduate courses. She also parallel to that worked on her professional practice at a consulting Architectural and Planning firm (IDG).
Master Thesis: Coastal Landscape between Resistance and Resilience.
Mohammed Abdel Aziz Ibrahim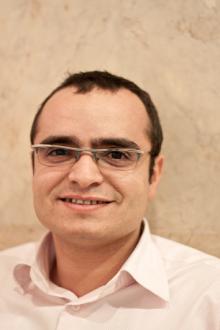 Mohammed Abdel Aziz (*1981) graduated from Faculty of Regional &Urban Planning at the Cairo University in 2003. Bachelor of urban & regional planning. He acquired 8 years of experience in urban planning and GIS application. His job in Participatory Urban Development Programme with the GIZ in Egypt as an urban planner and a GIS specialist for 5 years gave him first-hand experience of working in international organizations and enabled him to work on priority urban development issues related to informal areas upgrading in the Greater Cairo Region. In 2011 he worked as a Consultant for urban planning and GIS with ''UNDP" in " Updating development plan of the North West Coast and desert-back ". In his earlier three years of practice, he worked for Integrated development Group (IDG) as an urban planner. He participated in preparing the Participatory Local Areas Action Plan and detailed plans of Manshiat Nasser, one of the largest informal areas in Cairo, as well as the Strategic Plans of some villages in different Governorates. This gave him first-hand experience of planning in both rural and urban settlements.
Master Thesis: Developing Informal Areas through a Business Model.
Ayham Mouad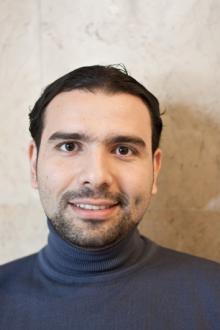 Ayham Mouad (*1985, Syrian) has studied Architecture at the University of Damascus, Syria. He graduated in 2007 and was given a rank of 3\170 graduates, and this rank qualified him to hold a position in his college where he supervises the undergraduates in the studios where they learn Architectural Design and Drawing & Patterns courses, along with his postgraduate studies to get Master of Architecture in Damascus University in Dynamic Architecture and its mutual effect on the external envelope for buildings and their internal spaces. During his studies, Ayham had worked at the Consultant Centre for Architecture and Construction as a designer and supervisor for more than 3 years, the Arch. Code office as a manager and a teacher for architectural software such as (3Ds.MAX\ AutoCAD\ Adobe Photoshop CS4\ Sketch Up) and freehand drawing & rendering. He participated in many competitions and he was awarded the third prize for Barada River Rehabilitation competition in Damascus in 2011.
Master Thesis: Multi-Functional Urban Waterfronts.
Ghevar Ismaiel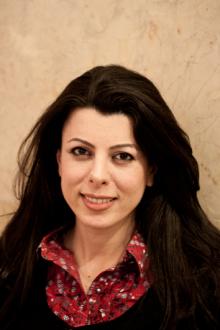 Ghevar (*1978) has studied architecture at Tishreen university in Lattakia, Syria, and wasawarded the Diploma degree in urban planningfrom al Baath university in Homs, Syria. At the same university she resumed her researches till getting the Master degree in urban planning in 2008. Since then she has been working in the urban field with the DJAM (Directorate General of Antiquities and Museums) and the OFL (the Office of the First Lady) as well as getting the opportunity to attend a lot of practical courses on urbanism, heritage, environment, and sustainability with national and international institutions (EU, ICCROM, AGA KHAN, MAM, DJAM …) Besides the studies at Stuttgart university at the moment she is preparing the research papers for her PhD thesis at Damascus university in Syria.
Master Thesis: Urban Upgrading of the Historical Town as a Step towards Sustainability.
Sandy Qarmout
Sandy Qarmout (*1986) has studied B.Sc. of Architectural engineering in the Jordan
University of Science and Technology (JUST), Irbid from 2004 to 2009. Directly afterwards, 2 months of professional training at the Consolidated Consultants (CC), Amman. 2009-2011 has worked as a Teacher assistant and a Lecturer in the German Jordanian University (GJU), Amman, in the faculty of architecture. During this working period, she has worked for one year at "Alasir Architects – Sustainable solutions", Amman, as a part-time architect. From June 2010 till August 2011 has worked as a free lancer Architect and designer for private residential and commercial projects.
Master Thesis: Towards an Integrated Transport Planning Approach in Amman.
Manal Fakhouri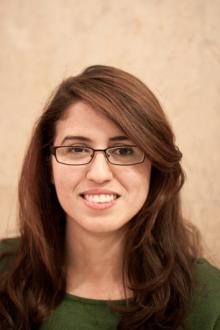 Manal Fakhouri (*1986) has studied Architecture Engineering at the German Jordanian University, Jordan. She has graduated in 2011 being awarded with Bachelor of Science in Architecture. She has focused her studies on designing for Health and Well-being in Architecture. Her Bachelor's thesis studied the impact of physical environment and attributes in Hospitals on Patient's Well-Being. During her studies Manal has obtained an affiliation at nonprofit research institution for the Built Environment, two internships; in the Architecture and Engineering Consultancy in Amman, and Architecture Design Competition in Hamburg, and she has worked as Teaching Assistant in the German Jordanian University in Amman, Jordan.
Master Thesis: Food Production and Spatial Development.
Ebtihal Zakaria Rashad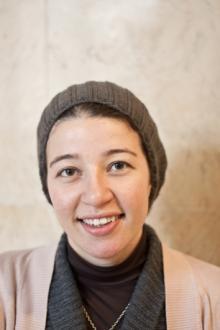 Ebtihal is a graduate of the Faculty of Urban and Regional Planning, Cairo-Egypt. She has seven years of urban planning and design experience working with government organizations and international consultants with hands on the supporting technical studies, within Egypt and GCC countries. She has been engaged on planning projects at a variety of scales from national level policy making to metropolitan structure plans, municipality, town and district plans. She also has previous knowledge in the preparation of upgrading projects specifically in squatter settlements including doing researches on the concepts of upgrading, including its impact on the international and local levels and its case studies. Her previous training and project management abilities have also aided her to take part in capacity building activities related to planning, while closely working and involving local authorities in project preparation.
Master Thesis: Paradigms of Development in Cairo - Mobilization Patterns of Civil Society Organisations.
Omar Wanas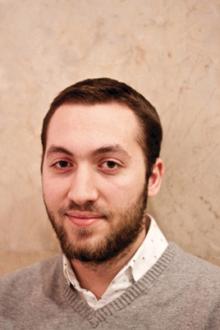 Omar Wanas (*1987) is a teaching assistant in the department of architecture at the Faculty of Fine Arts, Helwan University where he received his bachelor degree in 2010. After graduation, he was selected to lead the energy simulation team for the I-House project in collaboration with EECA and the GIZ. The project aimed to launch a sustainable contemporary housing prototype in Egypt. His main research interest is in energy efficiency in buildings and how to enhance their indoor conditions and general performance. In that field, he has recently (2012) launched an online open source Database of Egyptian Building Envelopes (DEBE) that digitally documents the main thermal properties of Egyptian building materials and envelops.
Master Thesis: Assessing Thermal Comfort In Secondary Schools in Egypt.
Muna Shalan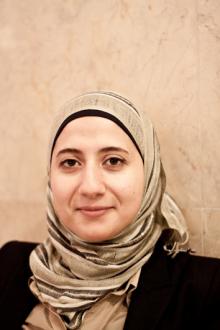 Muna Shalan (*1987) studied Architectural Engineering at the University of Jordan/Faculty of Science and Technology (2004-2009). In 2009, she was one of the finalists in a national graduation projects award (al-abdali innovation award) for her design project located in the new business district in downtown Amman. She has worked briefly in a couple of major projects in the MENA region, like the Mount of al-Ka'ba Building Complex, Mecca-Saudi Arabia & the renovation of al-Muharraq City in Bahrain (World Heritage site). She was later employed by an international construction company to work on one of the projects in the new business district in downtown Amman, The Boulevard.
Master Thesis: Analyzing the Public Transportation in Amman: The Case of the Bus Rapid Transit (BRT).