Prof. Dr. Astrid Ley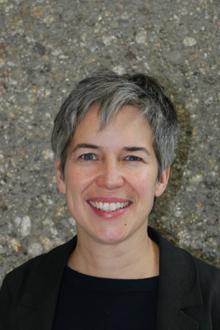 Astrid Ley studied architecture and urban design at RWTH Aachen and the Università degli Studi di Firenze in Italy. She holds a degree as graduate engineer in architecture and urban design from RWTH Aachen and a P.hD from TU Berlin. Her professional life started as a project coordinator at the "Bundesweite Servicestelle Lokale Agenda 21", Agenda-Transfer, in Bonn before joining Habitat Unit, TU Berlin, between 2003 and 2013 as a teaching and research staff member. In 2010 she had a DAAD lectureship position at the School of Architecture and Planning, University of the Witwatersrand in Johannesburg, South Africa. Recently she held a position as urban development research analyst at the German Advisory Council on Global Change (WBGU) and as a Post Doc researcher in a DFG funded research project on "Housing for the Urban Poor: From Local Action to Global Networks" at Habitat Unit, TU Berlin. Since October 2014 she is chair for international urbanism at the Institute for Urban Planning and Design, University of Stuttgart, and will take over the position as course director of the MSc. IUSD program. In her understanding it needs the development of a changed role of built environment practitioners as process designers in order to be able to include a network of actors. This will be central to develop solutions in complex problem constellations such as apparent in the international urban development context.
Prof. Dr. Mohamed Salheen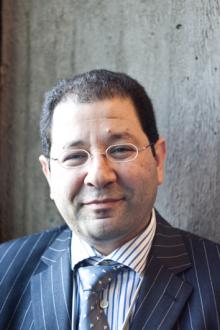 Mohamed Salheen obtained his BSc in Urban Planning and Design in 1993 from Ain Shams University, Cairo. He was appointed as teaching staff at the department and later received a PhD scholarship to obtain his PhD in Urban Design from Edinburgh College of Art, UK in 1997 with a thesis on "Comprehensive Analysis Approaches in Urban Settings". From 2001 until 2014 he acted as an assistant and associate professor at Ain Shams University teaching and supervising multidisciplinary topics. Developing a clear research line in the field of Integrated Planning and Design, he then became the first professor of Integrated Planning and Design in Egypt. To develop this research field Salheen had to develop various research lines at different levels ranging from Architectural Design to Regional Planning with diverse topics ranging from spatial Analysis to socioeconomic and cultural aspects, yet all focused on the intermediate gaps and Integrated Solutions. He has coordinated several international cooperation projects with Universities in Germany, Sweden, Austria and Denmark. He is a member of the EU Higher Education reform Experts (HEREs) Team, contributing to various workshops and seminars on internationalization and harmonization of Higher Education. Salheen is also active in practice and consultation working with GIZ, UN-Habitat, UNEP and UNDP as well as other national and regional organizations in the fields of strategic, environmental and integrated planning and design.
V. Prof. Jan Dieterle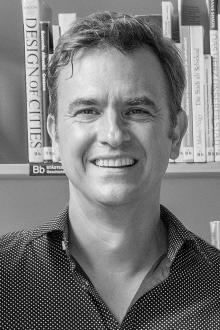 is the interim chair of the Institute of Landscape Planning and Ecology at the University of Stuttgart. He studied landscape architecture at TU Berlin. After graduation he started his professional career in Landscape Architecture in Berlin. Since 2001 he is registered Landscape Architect and working in Karlsruhe. Between 2001 and 2008 he joined Institute of Landscape and Garden for teaching and research at the Karlsruhe Institute of Technology (KIT). From 2013 until 2017 Jan Dieterle was Head of Open Space Planning Team at the Urban Planning Department in Wiesbaden. At Karlsruhe Institute of Technology (KIT) he received his doctoral degree for his Thesis "Risky Landscape Upper Rhine". His research focuses on integrated design strategies for urban landscapes with diverse ecological processes and actors, especially on water-sensitive approaches.
Assoc. Prof. Dr. Yehya Serag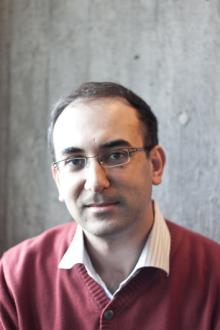 Yehya Serag received a Bachelor degree in Architecture with a major in Urban Planning and Design from Ain Shams University, Cairo. He, then, obtained his MA in human settlements (PGCHS – Catholic University of Leuven) as well as a Post Graduate Certificate in spatial and regional planning after completing the European Module for spatial development and planning (New Castle University). He graduated with a PhD on the topic "Networking and networks as tools for regional development and planning: Human settlements' development potentialities in the Western part of Egypt" from the department of Architecture, spatial planning and landscape (Catholic University of Leuven). Since April 2014, Serag holds the position of an associate professor of urban and regional planning at the Department of Urban Planning and Design at Ain Shams University. Starting from December 2010, he coordinates the MSc IUSD. He is currently interested in the impact of politics on urbanism as a new line of research, as well as , urban and regional strategic planning and development.
Eng. Abdulmoneim Alfiky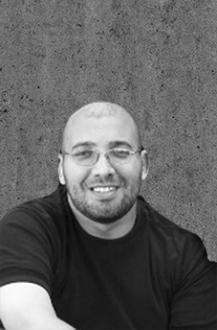 Abdulmoneim Alfiky received his B.Sc. in Urban Planning and Design in 2001 from the Faculty of Engineering – Ain Shams University, where he subsequently became a teaching assistant in the Dept. of Urban Planning and Design. In 2008 he received his M.Sc. on the topic of Urban Environmental management from Ain Shams University. His professional experience focuses on strategic and regional planning in rural areas of the Egyptian Nile Delta. He actively participated in several TEMPUS project between Ain Shams University and various European universities. Currently he is working on his PhD on effects of urban and rural sprawling on the agricultural lands in the Nile Delta under joint supervision from Ain Shams University & University of Stuttgart and recently joined the IUSD Course Coordination Team at Ain Shams University.
Dipl.-Ing. Carsten Vellguth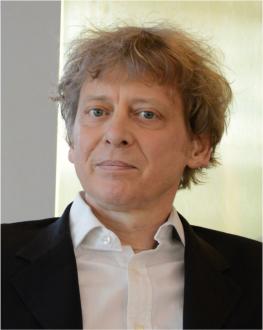 Carsten Vellguth studied Architecture at the Technische Universität München and the Architectural Association London with Archigram, Future Systems, Nato. He has been working for various architectural practices in the United Kingdom, Germany, and Singapore. He contributed to many projects ranging from Social Housing, Office Buildings to industrial projects like Coal Fired Power stations and their infrastructure. As practicing Architect and Facility Manager he completed a number of projects in Germany, China, and Russia. He supported the Charity 'Menschen für Menschen' with projects in Ethiopia for many years. Carsten Vellguth has been teaching in Schools of Architecture in the United Kingdom, Germany, Russia and Egypt for more than 20 years. He is interested in all aspects of the built environment, its urban, and historic contexts. His main focus is currently on materials, and methods of constructions, modes of delivery and their social, and environmental consequences. Carsten Vellguth is joining the IUSD team at the Ain Shams University, Cairo as the DAAD Professor of Integrated Urban Planning and Design.
Prof. Dr. Ayman Ashour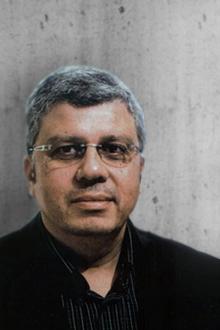 Mohamed Ayman Ashour holds the chair of a Professor of Architecture and Urban Planning and the position of the Vice Dean for Graduate Studies and Research at the Faculty of Engineering, Ain Shams University. Combining educational and technical experience between academic and professional work enriched Prof. Ashour with a sense of specialized consulting experience and made his theoretical guidance settled and valuable with a future aspiration for a generation that carries the heritage and legacy of the past to the rapid developing world of the future. His work focuses on projects of technical engineering, comprehensive planning providing integrated consultancy services in Master Planning, Urban Design, Landscape Design, Architecture and Interior Design as well as Project Management and Construction Supervision. He is the Director of Admission of the MSc IUSD and supervises various master theses within the IUSD at Ain Shams University.
Dipl.-Ing. Rainer Goutrié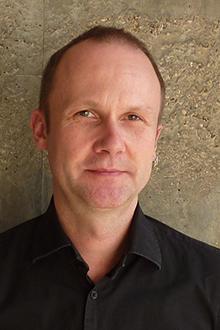 Rainer Goutrié holds a diploma in architecture from University of Stuttgart. During the years 2000-2005 he was working as a project architect in different companies planning and constructing public buildings and residential houses. He won several prices in architectural and urban planning competitions. From 2004 until 2010 he was working and teaching in the department of urban planning and design, chair of Prof Dr.-Ing. Helmut Bott, University of Stuttgart. His field of work was the urban planning education of 2nd year students and design classes for higher semester students. These mainly international related design classes and study trips lead him to e.g. Turkey, France, Netherlands and Brazil. In 2010 he started working as the coordinator of the "international module", a compulsory part of Bsc. education that means working or studying abroad and he organizes the international office of the faculty of architecture and urban planning. Since 2016 he is part of the IUSD course coordinator team at University of Stuttgart.
Dipl.-Ing. MSc. Franziska Laue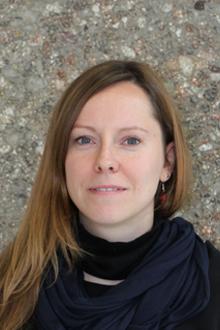 Franziska Laue holds a Diploma in Architecture from TU Berlin and a M.Sc. in Integrated Urbanism and Sustainable Design (IUSD) Stuttgart/Cairo. Since 2003 she was engaged as a freelance advisor in projects in Germany, Syria and Burkina Faso and Egypt. From 2007 until 2011 she worked for the GIZ Urban Development Programme (UDP) in Aleppo. Since 2008 she was involved in local and international conferences, exhibitions and publications on local identity, informal urban development in the MENA region. Recently, Franziska was member of exhibition and publication teams for "Aleppo Archive" (DOC Aleppo) on urban heritage conservation and archiving as well as "Space Time Dignity Rights" (DAZ Berlin) on refugee camp improvement strategies. She has published on a long-term research on informal urban growth in Damascus, Syria. A present academic focus is climate change adaptation in the MENA region. Since October 2013 she is research associate at the International Urbanism Institute and is part of the IUSD Course Coordination Team at University of Stuttgart.
Dipl.-Ing. MSc. Lenka Vojtova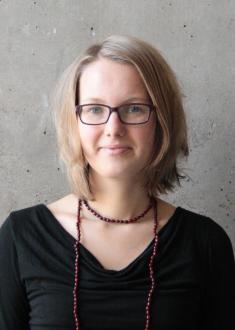 Lenka Vojtova, born in Prague, received a diploma in Landscape Architecture from University of Applied Sciences Weihenstephan and holds a master in Urban Design from TU Berlin. Her professional career started in landscape architecture and regional planning. She continued working for GIZ on urban poverty in Bangladesh, safety in public spaces in South Africa, and from 2010-2013 in the project Municipal Development and Rehabilitation of the Old City of Lviv, Ukraine. Since 2013, Lenka is freelancer engaged in interdisziplinary aspects of cities, consults on public spaces and urban green, and co-organizes study tours for international stakeholders in urban development. Passionate to work with groups and communities directly, Lenka particularly enjoys participatory processes. In the light of her experiences, she understood that mediation techniques are essential tools for urban practitioners and decided to get formal training as a mediator. She joined the IUSD program in 2016.
Dr. Ing. Josefine Fokdal
After completing her diploma in architecture and international urbanism from TU Berlin (DE), a Masters from Ball State University (USA), Josefine (*1980) obtained her PhD in 2014 from TU Berlin on the topic: Embodiment of the Urban-Relational Space in the Mega City of Guangzhou. Between 2009 and 2014 she has been teaching and researching at the Habitat Unit, department of International Urbanism at TU Berlin. Her research and writings span the fields of spatial theory, housing, governance and rapid urbanization with a geographical focus on Asia. Some of her recent publications include a co-authored monograph on urban villages in south China Beyond Urbanism (LIT 2014), a co-edited volume From Local Action to Global Networking: Housing the Urban Poor (Ashgate 2015), and reflections on the urban informality discourse(Geographische Zeitschrift 2011 (9)).
Dr. Marwa Abdellatif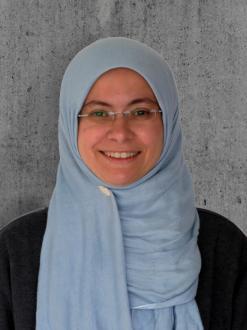 Marwa Abdellatif obtained a B.Sc. in Urban Planning and Design (Ain Shams University, Cairo, 2000) and a M.Sc. in ecotourism in the Western Desert of Egypt (ASU, 2006), and received her PhD on the topic of 'Paradigms for Spatial Planning – Transformations in the Planning System of Egypt' (ASU, 2013). She currently holds the position of an assistant professor at the Department of Urban Planning and Design, Ain Shams University. She is particularly interested in exploring new pedagogical approaches for education of spatial planning. She participated in a number of workshops in Egypt and Germany on higher education. In 2011, she co-founded 'Letaarfo' initiative to deepen the understanding of the interwoven relationships of people and places. She is a programme coordinator of the MSc. IUSD at Ain Shams University, Cairo.
Jun.-Prof.Dr. Dipl.-Ing. Hanaa Dahy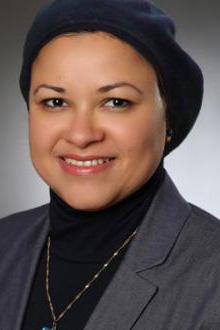 Hanaa Dahy is an architect, who is leading the (BioMat) research group "Bio-based Materials and Materials Cycles in Architecture" as a Junior Professor in the Institute of Building Structures and Structural Design, Faculty of Architecture and Urban Planning at the University of Stuttgart. She studied Architectural Engineering in Ain Shams University in Cairo in 2003 and earned her Master degree in 2006. She gained her first practical experience as an architect in a number offices participating in various architectural projects in Cairo and the Middle East before moving to Germany to complete her doctoral studies in 2009 at the University of Stuttgart. Dahy raised different sustainability aspects and ecological concerns towards building materials and addressed this in different teaching courses, publications and within collaborations with industrial partners in diverse research-industrial projects. She developed, designed and manufactured a number of innovative bio-based and closed-cycle building products that were widely presented in international exhibitions and attracted a lot of industrial interests. Among other research areas, she is particularly interested in biomimetic principles and their impact on architectural practice and applications. She has a pending European and an international patent, earned the best of Materials and Design award (Materialica) in Munich in 2015 and the Material Prize award (MaterialPreis) in 2016 from the Design Center of the state Baden-Württemberg in Germany and is a member of a number of European and international scientific and professional bodies.  Dahy is leading the Sustainable Architecture Core Module (SUSA) of the IUSD program among other various courses at the University of Stuttgart.
M.Sc. Yassine Moustanjidi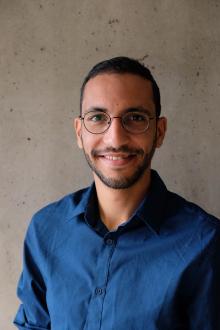 Yassine Moustanjidi is an architect and urban designer. He is a practitioner and researcher on the issues of urban sustainability and mega-urbanization. He was part of the international research project "Future Megacities: Energy and climate-efficient structures in urban growth centres" sponsored by the German Federal Ministry of Education and Research. He has worked intensively on urbanization challenges within the MENA region, China, and Europe, and has actively participated in a variety of prestegious international conferences, competitions, and workshops on the topic. Yassine holds a Master degree in urban design from the Technical University of Berlin, a Master degree in architecture from Tongji University, Shanghai, and a diploma in architecture from Ecole Nationale d'Architecture, Rabat.
M.SC. Arch. Vladyslav Tyminskyi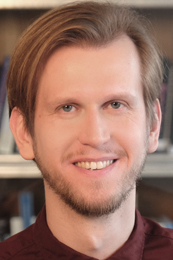 M.Sc. Arch. Vladyslav Tyminskyi is an architect, researcher, and consultant on strategic urban design and spatial planning. Since 2018 he is a Ph.D. Candidate at the University of Stuttgart, Faculty of Architecture and Urban Planning, focused on the study of urban policy mobilities for understanding the process of transferring strategic spatial planning — an approach which was originated in the global North and has been introduced in the specific context of contemporary Ukrainian cities.
Vladyslav Tyminskyi obtained his Master's degree in Architecture at Kharkiv National University of Civil Engineering and Architecture (Kharkiv, Ukraine) in 2012 and completed a postgraduate research program 'Big Future' at Strelka Institute for Media, on Architecture and Design (Moscow, Russia) in 2015. As a researcher, he is focused on strategic spatial planning and integrated urban development, urban policy transferring, alternative forms of governance in the context of contemporary urban development in Central Eastern Europe.
In 2015-2018 he worked at CANactions School for Urban Studies (Kyiv, Ukraine) as an Education Program Director and a Co-curator of Education. In 2016 the research projects of the School were presented at the Venice Architecture Biennale as a part of the Urban-Think Tank (Zurich, Switzerland) pavilion. While working at CANactions School, he was a guest tutor in the framework of academic events in Romania, Serbia, Lithuania, Belarus, Germany, and France. In 2016-2017 he worked for two GIZ projects in Ukraine — 'Integrated Urban Development' and 'National Urban Development Policy (NUDP)' as a Chief Urban Researcher and External Consultant on Urban Planning and Urban Management. The projects have been aimed at introducing in Ukraine integrated urban development principles on the municipal and national level respectively. In 2013 he was an Executive Editor and author of articles for the almanac 'Urban Studies: Politics and Practices of Urban Renewal' supported by Heinrich Boell Foundation in Ukraine.
Dipl.-Ing. (Univ.) Nicole M. Meier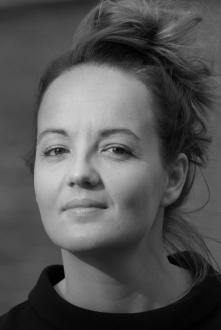 Nicole (*1980) studied landscape architecture between 2002 and 2007 at Technical University of Munich as well as Rutgers, The State University of New Jersey. Previous to her academic studies, she completed a 2-year apprenticeship in landscaping where she gained valuable knowledge in small and large-scale construction projects. After graduating from TUM, she worked as a project manager for the german-french firm Agence Ter in Karlsruhe, followed by a 3-year work experience with Claude Cormier et Associés in Montreal. In 2015, she returned to Munich and worked for Rainer Schmidt Landscape Architects before finally establishing her own practice one year later. Simultaneously, she became Teaching and Research Assistant and later Academic Lecturer at Technical University of Munich, Chair for Landscape Architecture and Industrial Landscapes, Prof. Dr. Udo Weilacher. Currently, Nicole holds a teaching position at the Institute of Landscape Planning and Ecology.
Student Assistants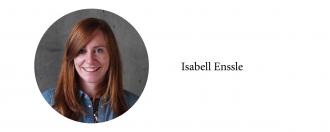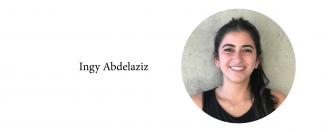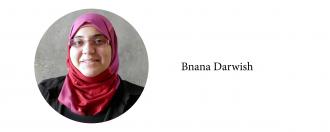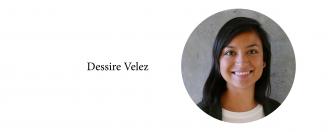 IUSD Office
University of Stuttgart
Keplerstr. 11, 70174 Stuttgart, University of Stuttgart
Faculty of Architecture and Urban Design
IUSD Office
Ain Shams University Cairo
1 El-Sarayat Street, 11517 Abbasiya, Cairo, Ain Shams University
Faculty of Engineering